Company News
The latest trend of JMD Technology in the world
JMD's new generation high-speed perfect binding line will be unveiled at CHINA PRINT 2021.
---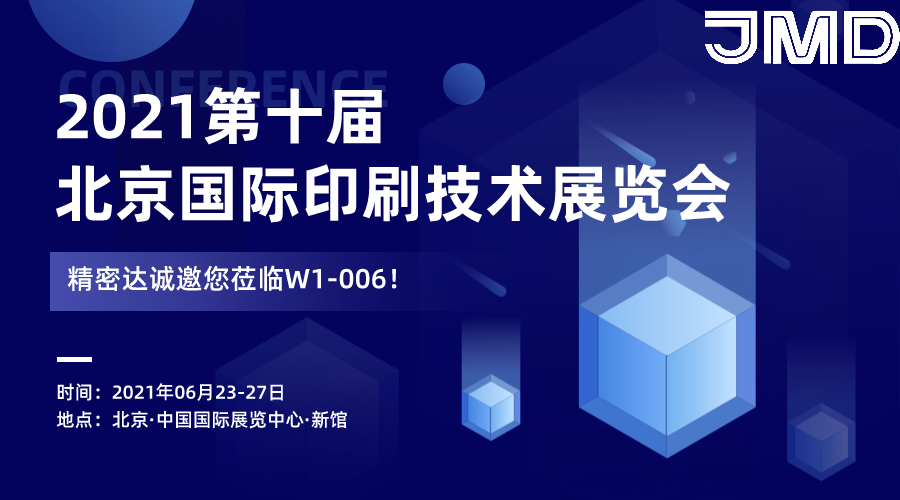 With the continuous growth of the high-end post-press market and the goal to surpass customer demands, JMD is always at the forefront of innovation. We strive to solve customers' challenges and achieve cost reduction and increased efficiency through innovative technology. In the era of automation and intelligence, JMD will continue to explore new innovations and upgrade products. As the quadrennial CHINA PRINT 2021 is about to begin, what innovative technologies will JMD bring?
In this issue, we introduce the digitalization solution for traditional printing: the perfect combination of the new generation high-speed perfect binding line, Cambridge-12000e, and the fast intelligent packaging system. The upgraded end-to-end solution reduces the need for manual labor, lowers operating costs, enables remote monitoring, and achieves user-friendly, intelligent, and smart management. It aims to help printing companies build efficient, lean, and intelligent smart factories.
Cambridge-12000e: Fully Servo High-Speed Perfect Binding Line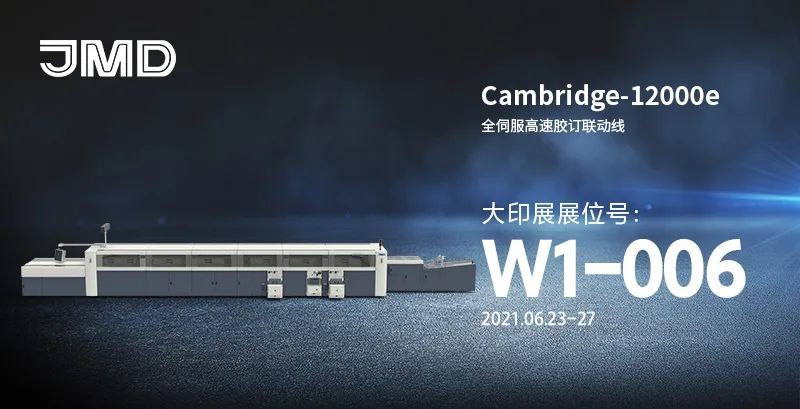 The newly upgraded Cambridge-12000e is a fully servo high-speed perfect binding line with high levels of automation and intelligence. It incorporates new upgrades in technology, processes, and design based on a mature high-speed perfect binding machine. When combined with an advanced fast intelligent packaging system, it achieves the entire process of perfect binding, book stacking, bundling, packaging, and palletizing, reaching a speed of up to 12,000 books per hour. This significantly improves production efficiency and successfully solves the low efficiency issues in manual book collection, bundling, and packaging. It brings faster production speed and a higher level of automation experience.
As a new generation high-speed perfect binding product, it provides long-term efficiency and stability, including stable production speed, flexibility, and binding quality. With intelligent design, it features online monitoring and remote control. The intelligent data interface can be connected to MES systems, making it a smart perfect binding production line with IoT capabilities.
Product Advantages:
- Equipped with 38 sets of Siemens servo motor control systems for rapid and accurate response.
- 9 additional mini touch screens for convenient human-machine interaction.
- Maximum speed of 12,000 copies per hour, 2-3 times faster than regular perfect binding lines.
- Shortens the cost recovery cycle, truly helping users reduce costs and increase efficiency.
- Creates greater benefits for customers by meeting the demands of high-volume production.
- The preferred choice for large and medium-sized printing companies.