Company News
The latest trend of JMD Technology in the world
Brilliant highlights emerge, coming in a dazzling manner
---
April 11, 2023 - The grand opening of "JMD" 2023Print China took place in Hall 3, Booth C201. The event showcased numerous new product launches and cutting-edge technology highlights, garnering widespread praise from a multitude of industry clients and receiving high affirmation from many industry leaders.
Wide Range of Products Attract Attention
This exhibition sees "JMD" occupying 1,056 square meters of space, with the most comprehensive range of products in history, covering adhesive binding, digital, and saddle stitching sectors. On display are the world premiere of the top-notch adhesive binding line Newbridge, the debut of Superbinder-8000e smart adhesive binding line, Digital Robot 2000C digital robot, Digital FoldLine 180 high-speed folding and cutting line, Rose-12000 saddle stitching line, Superbinder-200F adhesive binding casing machine, and Splitter-55 cutting machine across six product lines. The extensive product range greatly satisfies customers' ultimate experience of a "one-stop solution."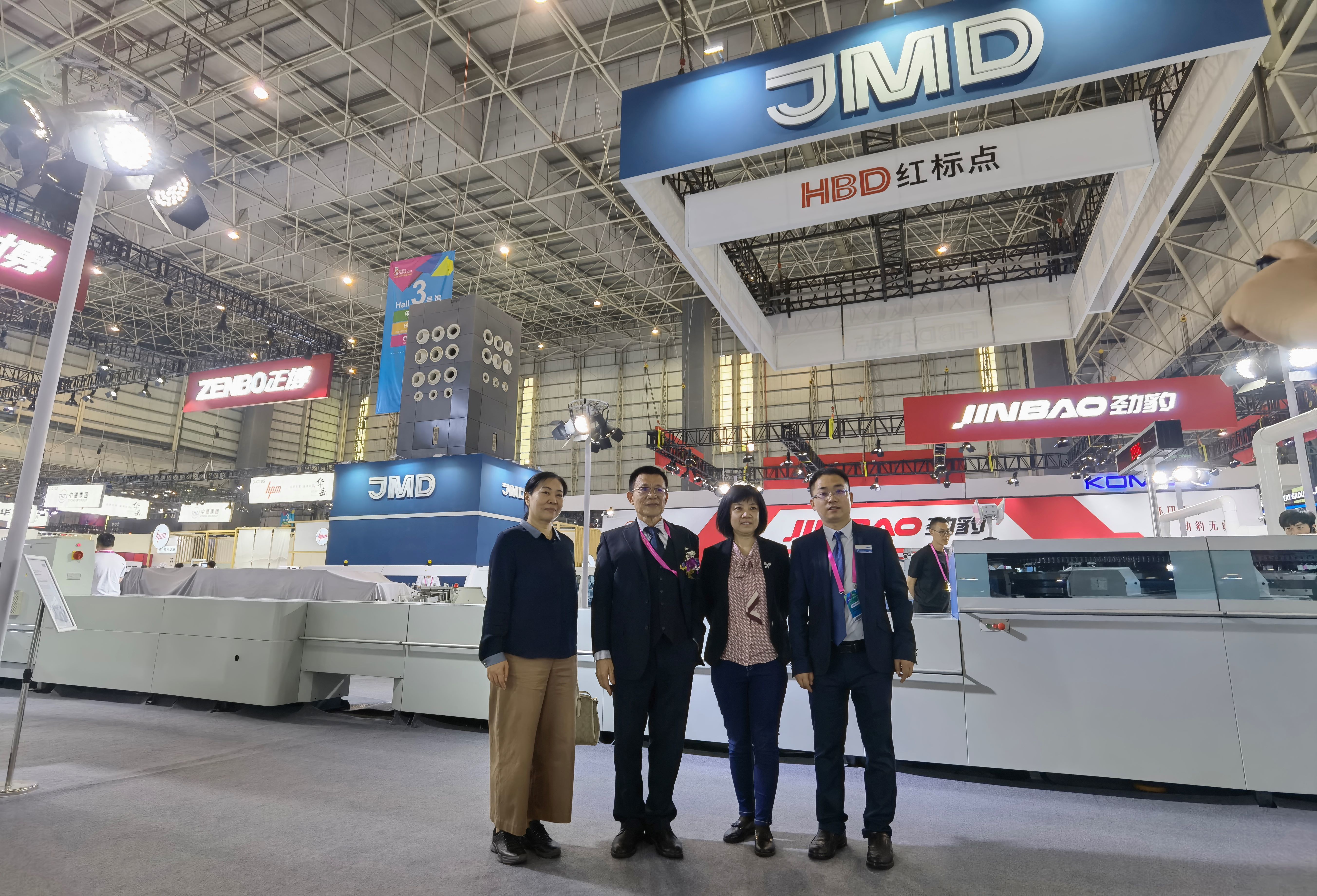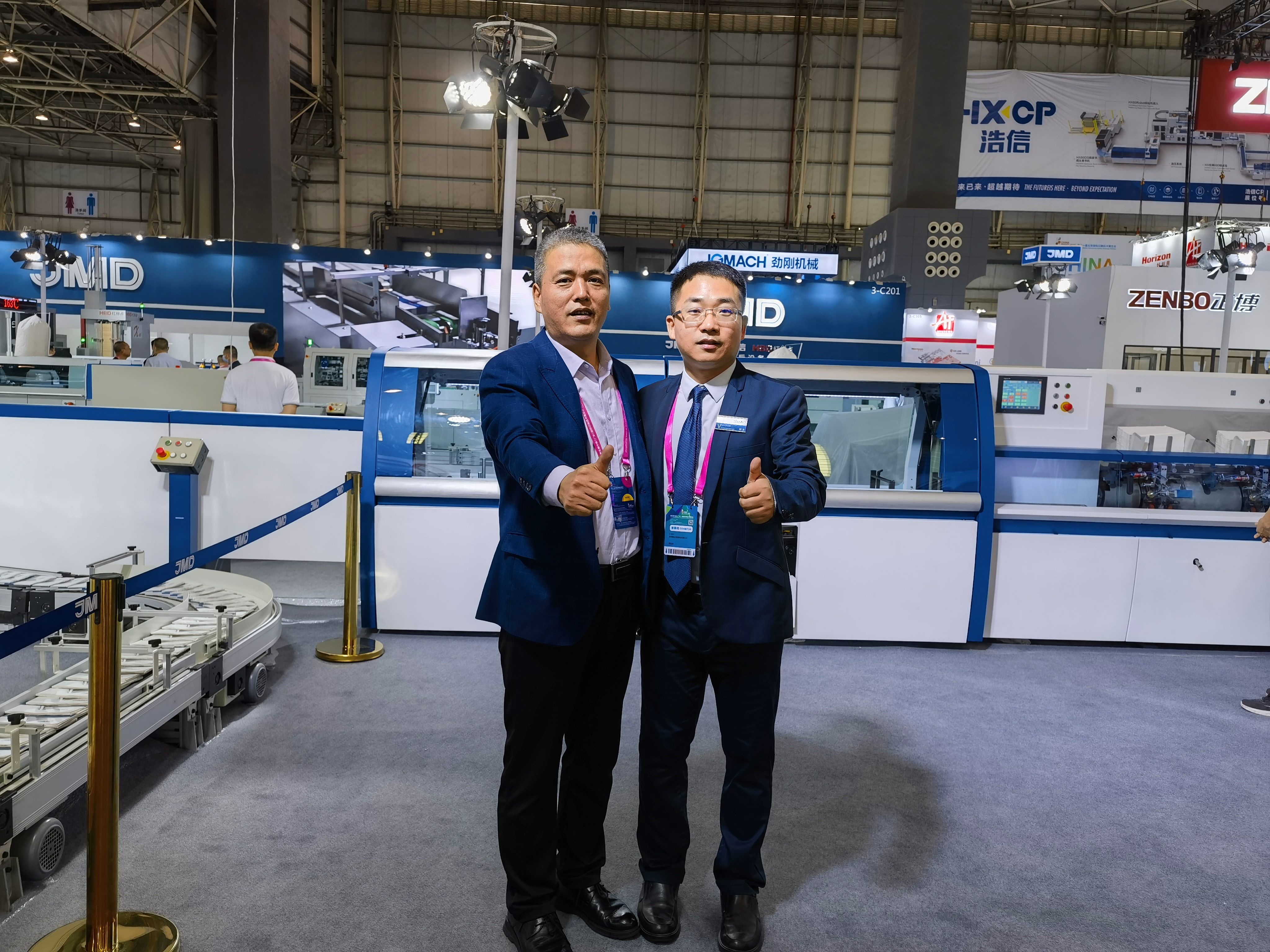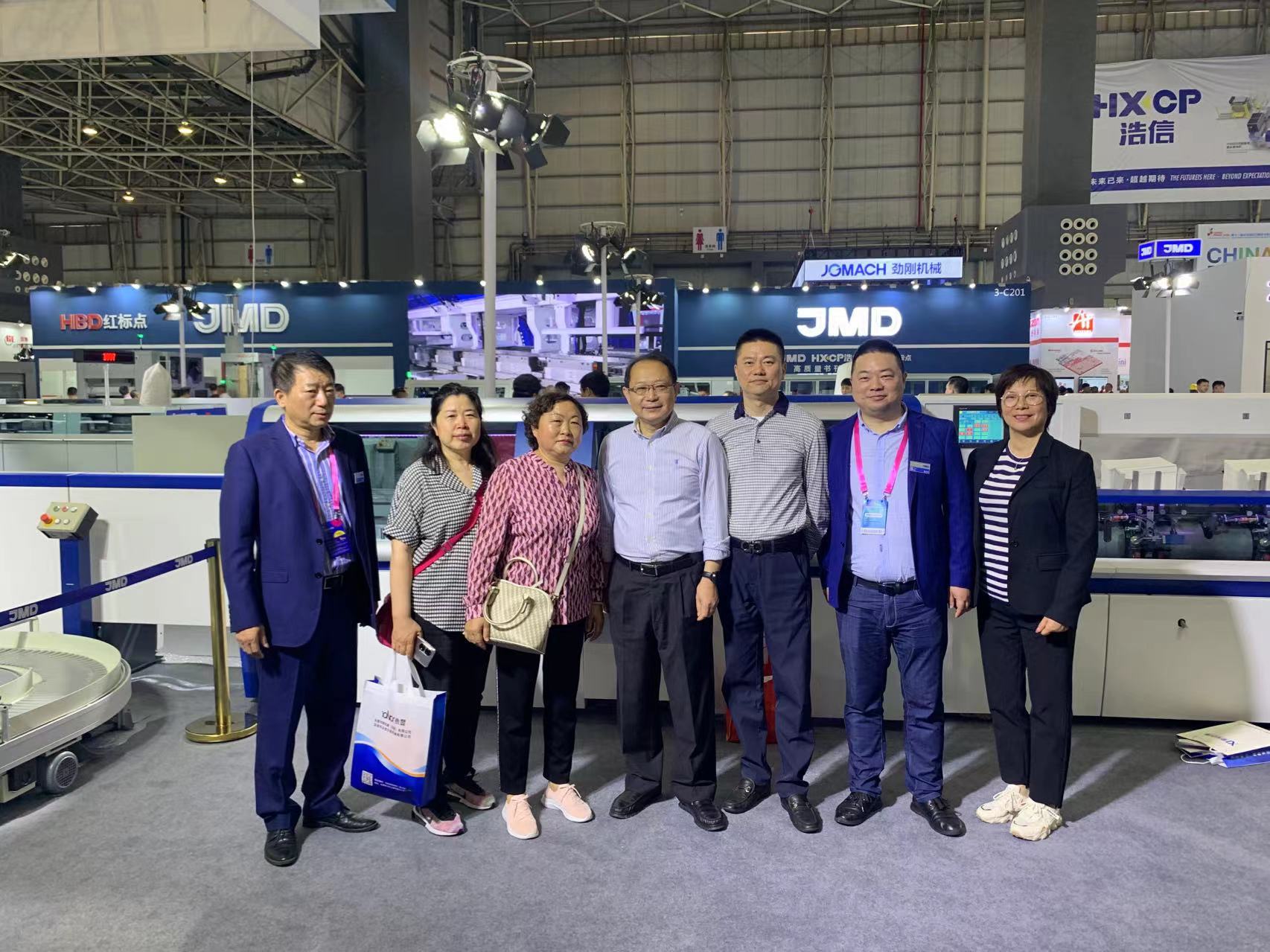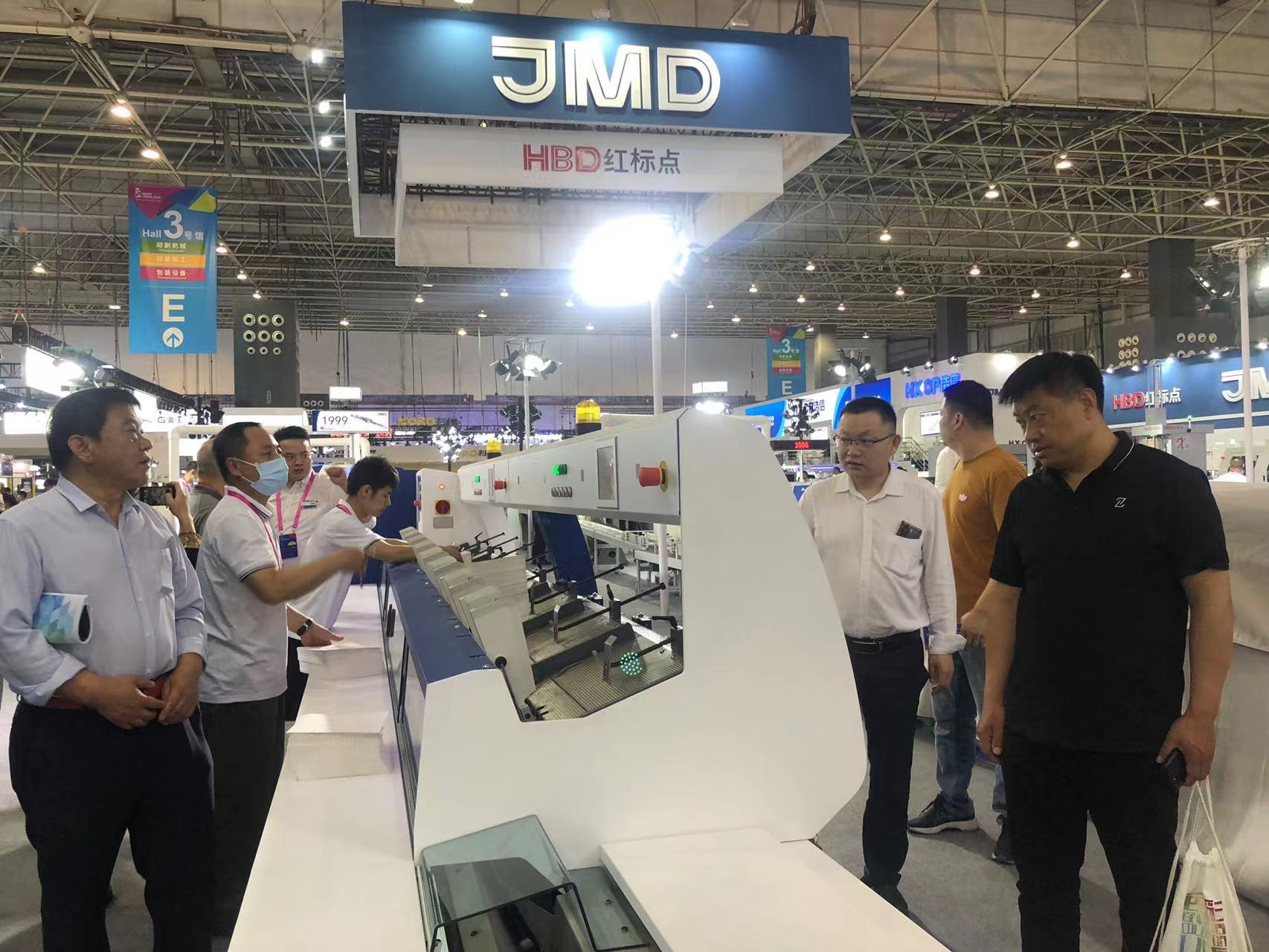 Impressive Quality Earns Praise
Entering the "JMD" booth, the most eye-catching attraction is the global premiere of the top-notch adhesive binding line Newbridge. It not only boasts an outstanding stable performance of 12,000 books/hour but also stands out with its exceptional design among the exhibits, providing a complete solution for future-oriented premium adhesive binding lines. On the morning of April 11, Liu Xiaokai, Director of the Central Propaganda Department's Printing and Distribution Bureau, and Lu Chang'an, Advisor of the China Printing and Equipment Industry Association, visited "JMD" to learn more about the company's active exploration in the areas of green, digital, intelligent, and integrated development. They acknowledged JMD's continuous innovation and pursuit of excellence in post-press technology research and development and product R&D.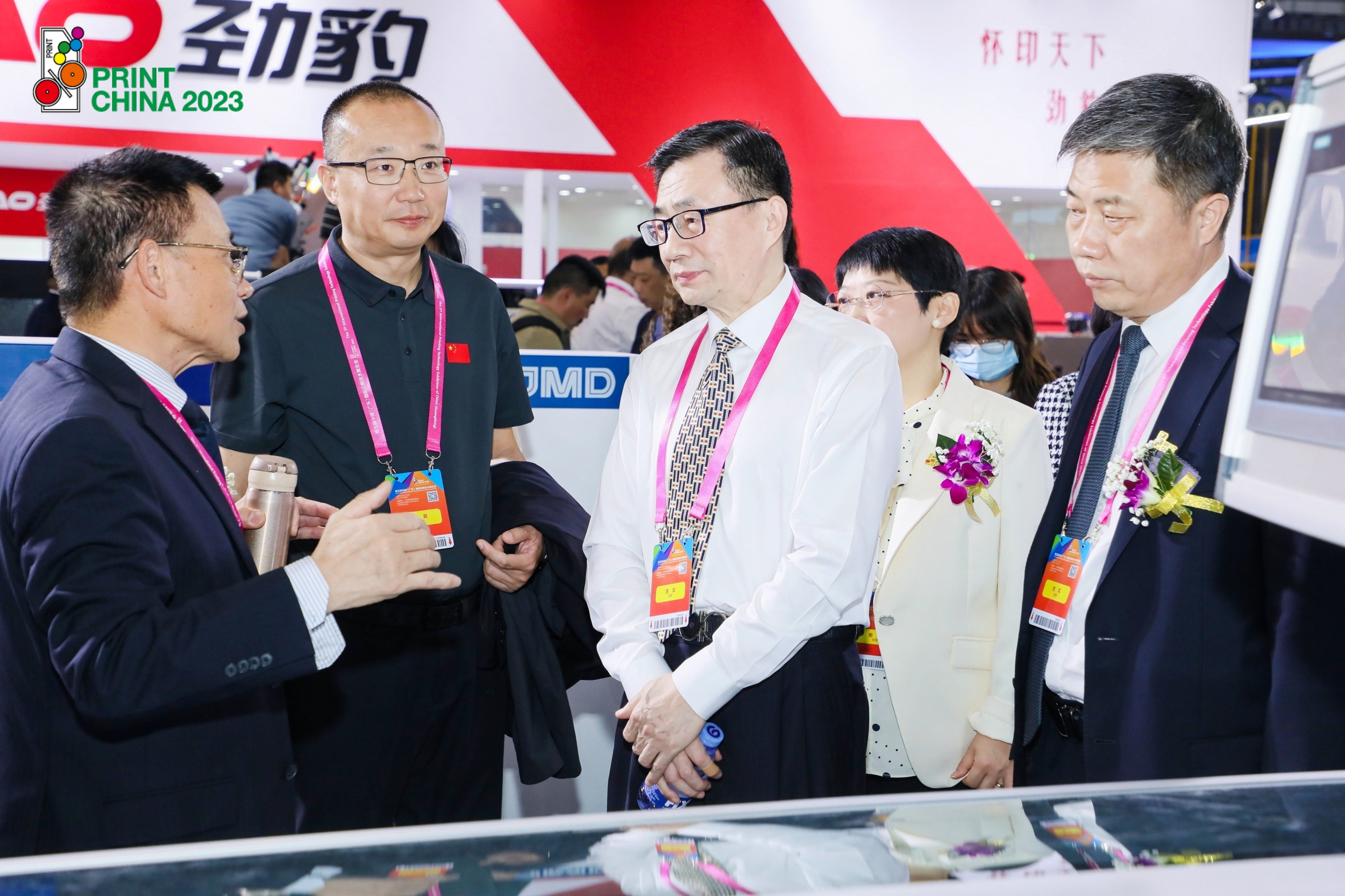 Mr. Liu Xiaokai, Director of the Printing and Distribution Bureau of the Central Propaganda Department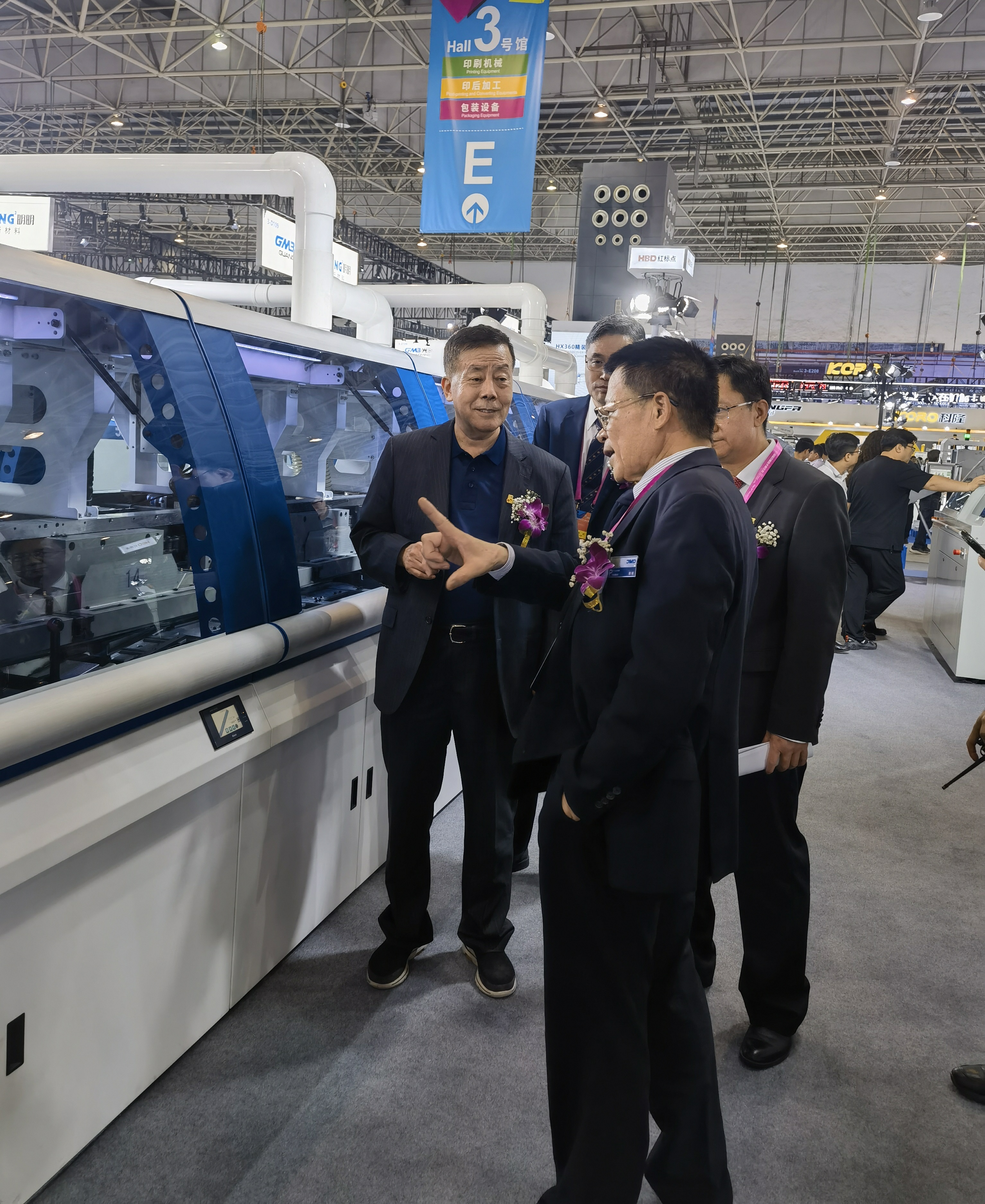 Mr. Lu Chang'an, Advisor to Chairman of PEIAC
Most Efficient Post-Press Integration Solution
With the arrival of the stock book and magazine market, intelligence is the key to success for printing companies amid fierce market competition. Innovatively integrating traditional high-speed, intelligent, standardized post-press with digital post-press's digitization, convenience, and connectivity will result in higher post-press quality, faster post-press delivery, and lower post-press costs. This will help printing companies quickly capture the market with high quality and high efficiency. "JMD" will conduct intuitive full-process product demonstrations daily at 10:30, 11:30, 13:30, 14:30, and 15:30, allowing customers to truly experience the integrated solution of traditional + digital post-press, optimize existing production processes, and enhance overall company profitability with lower costs and higher efficiency.
More Exciting Events to Come
The "High-Quality Book and Magazine Post-Press Equipment Alliance," jointly created by "JMD," "Dongguan Haoxin Precision Machinery Co., Ltd.," and "Shenzhen Hongbiaodian Technology Co., Ltd.," will be officially launched at 15:30 on April 12. We look forward to your attention and presence!
undefined