Company News
The latest trend of JMD Technology in the world
"High-Quality Book and Magazine Post-Press Equipment Alliance" Established
---
At the 5th China (Guangdong) International Printing Technology Exhibition, the "High-Quality Book and Magazine Post-Press Equipment Alliance" was officially established, jointly formed by Shenzhen JMD Intelligent Machinery Co., Ltd., Dongguan Haoxin Precision Machinery Co., Ltd., and Shenzhen Hongbiaodian Technology Co., Ltd.
Product complementarity is a significant advantage of this strong collaboration among the three parties. JMD has always been focused on glue binding, saddle stitching, and digital post-press, offering solutions such as the Newbridge high-end glue binding line and the Digital Robot 2000C digital robot + Digital FoldLine 180 high-speed folding and cutting line. Dongguan Haoxin has been continuously deepening its commitment to the hardcover market, covering a variety of upgraded products such as the new HXCP Smart Post-Press Factory, fully automatic folding and binding production lines, new book core gluing, and hardcover dragon machines. Hongbiaodian specializes in post-press automation, providing customers with comprehensive solutions for book bundling, packaging, and palletizing.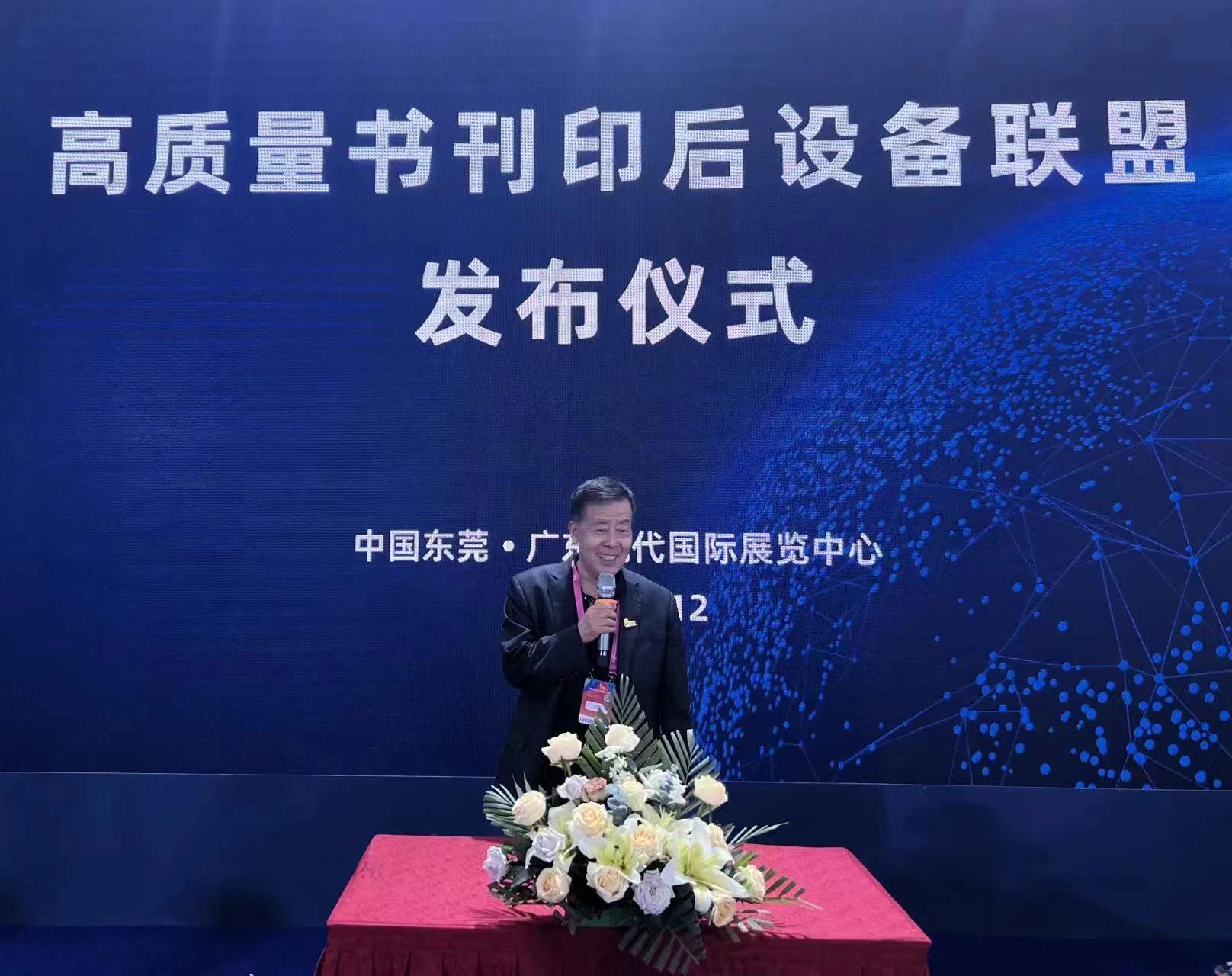 During the establishment press conference of the "High-Quality Book and Magazine Post-Press Equipment Alliance," Mr. Lu Changan, advisor to the chairman of the China Printing and Equipment Industry Association, emphasized that "the establishment of the alliance will promote the continuous improvement of the book and magazine post-press industry chain, realizing the integration and development of the upstream and downstream sectors in the vertical field of the entire post-press industry, and advancing towards high-quality post-press overall solutions." This is also the original intention of JMD Chairman Zheng Bin, Haoxin CP General Manager Liu Yi, and Hongbiaodian General Manager Zeng Fanping in creating the alliance.
"Of a hundred steps, ninety are only halfway," the three companies will continue to deepen cooperation in the future, with the "strive for excellence" philosophy as the cornerstone. By establishing professional technical exchanges, integrating new product development, and jointly listening to customer needs through alliance cooperation mechanisms, they will achieve resource sharing and complementary advantages, promote post-press automation, intelligence, and digitalization, jointly build a high-quality post-press new ecosystem, and stride towards the world.
undefined