Company News
The latest trend of JMD Technology in the world
JMD Printing: Post-Press Expert Investing in the Future
---
The new campus of Shenzhen JMD Technology Co., Ltd. covering an area of 69,000 square meters with fully automated imported equipment and a pleasant environment has been officially completed in Shenzhen, Guangdong after 4 years of preparation. Just as its slogan "New JMD Leading the Future" at the 3rd China (Guangdong) International Printing Technology Exhibition, JMD Printing once again impressed us with its brand new look.
Since its official establishment in 1994, JMD Printing has become one of the top one-stop solution service providers in the post-press industry over the past 20 years. For Mr. Zheng Bin, the chairman of JMD Printing and a far-sighted strategist who can "grasp the overall situation and determine the outcome", preparations have already been made for the next 20 years.
New Products, New Future
"JMD Printing already has production bases in Hefei and Shenzhen. Why do we need such a large new plant?" said Mr. Zheng Bin. "It's because JMD Printing will absolutely need such a large plant 20 years later!" Zheng Bin has never been a person who only cares about short-term interests. With a focus on the future and long-term planning, he has laid out a huge net for JMD Printing's development. "Only enterprises that can truly grasp the future will have a future." Innovation in products and planning for the big picture, JMD Printing's future strategy is quite clear.
Quality products are the hard truth. It must be said that JMD Printing shows strong leadership in updating and upgrading post-press equipment. While focusing on the present, it also keeps its eyes on the future. The newly developed Challenger-6000e, for example, is such a product. It is JMD Printing's fourth-generation fully servo-controlled clamping and linking tailor-made finishing line launched based on the demands of traditional short-run and digital post-press. Features such as high automation and full intelligence allow it to realize plate changing and getting finished books out within 4 minutes, a tremendous breakthrough compared to the previous need of 1 hour for adjustment and plate changing.
At the same time, the newly developed high cost-effective Peony-10000 saddle stitching linking line suitable for various specifications was also globally launched for the first time, attracting widespread attention upon exhibition. In addition to the Digital Robot 500C and 2000A adapted for digital and short-run post-press, JMD Printing will launch a new product Digital Robot 4000 in the coming years, which is expected to be a fully intelligent high-speed digital post-press production line that may trigger a wave of highly efficient digital post-press innovation. However, these only represent a tiny portion of JMD Printing's future product map.
As an eagle, one must soar high in the sky. JMD Printing is a mighty eagle with strong wings. "JMD Printing will start researching products that customers will need 5 to 10 years in the future, even if we don't make money or even incur losses," said the confident Mr. Zheng Bin, with his own logic: "If I still develop products based on current standards, the only path in the future will be extinction." This is an era of innovation, and enterprise owners with innovative dreams don't seem to lack such eagle-like foresight.
However, in today's increasingly fierce competitive environment with thinning profits, how can one create the future? "In China, we aim to develop products that are of higher level than Heidelberg and other brands, but priced between current Heidelberg and Chinese equipment prices," said Mr. Zheng Bin. Perhaps because many Chinese equipment prices are too low and of inferior quality, unable to have a say in international competition, the issue deeply resonates with Mr. Zheng Bin, who has long taken boosting China's post-press equipment as his mission.
The development trend of printing in the future has two directions: digitization of printing and digital printing. Digital printing uses inkjet technology to replace traditional techniques and revolutionize the entire operation mode of printing. In digital printing, JMD Printing is an "expert that focuses on its specialty." "In digital printing, we only focus on post-press for books and publications."
JMD Printing understands the principle of "small but refined to be irreplaceable" by concentrating its targets. Now, in addition to traditional post-press solutions such as reel-fed continuous binding line, reel-fed cut-sheet binding line, thread sewn binding line and folder series, it has also mastered digital post-press solutions such as reel-fed paper continuous binding, reel-fed paper cutoff binding, single-sheet paper continuous binding, and single-sheet paper cutoff binding, rightly regarded as a leading one-stop solution provider in China.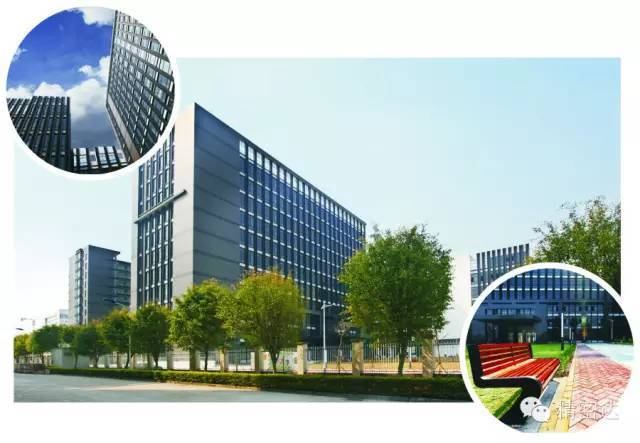 Customer Quality, Service Quality
For "JMD", only with "quality" can it achieve results. "Quality" as a new norm not only means product quality but also customer quality and service quality.
In selecting customers, JMD Printing also has discerning eyes. "Will your customer still be there in 5-10 years?" Using this as the standard, JMD Printing has established a rigorous customer management system, where the most important evaluation criterion is the boss of the enterprise. "The boss's thoughts and vision determine the future development direction of the enterprise. If the boss only cares about short-term interests and acts greedily, they will surely be eliminated by the times." Therefore, Mr. Zheng Bin particularly appreciates customers with like minds. "Future competition will certainly be globalized. As long as we adhere to ourselves, we will survive to the end - the survivors will be the winners. I hope there will be a few more Chinese printing enterprises to walk towards the world with us." Zheng Bin harbors not just JMD Printing's future vision, but the conviction of leading the global printing industry.
As attention to post-press continues to increase, more people have become interested in post-press. However, Mr. Zheng Bin, a veteran in the post-press field for decades, says that to enter the post-press industry, one needs not only to be able to "bear solitude patiently" but also must "be prepared to not make profits for at least 5 years."
Post-press is actually a field with high barriers. First, its business model and profit model have not yet matured, and new technologies have not been fully recognized. Second, it takes time to change people's mindsets - persevering without profits like Mr. Zheng Bin is still rare. Lastly, compared to international post-press giants like Muller Martini, China's post-press brands are still quite lacking, and building a strong post-press brand is not something that can be achieved overnight. "Many major post-press brands worldwide are the result of centuries of tempering, while JMD's history is only 20-odd years - we still need time." With steady and gradual efforts, Mr. Zheng Bin, who invests in this future industry, is full of conviction.
High-quality customers are also benefited from quality service. JMD has a team of technicians with excellent skills and professionalism, with service networks covering provinces and cities nationwide. Guaranteed 24/7 full-time service and a 2-hour emergency response mechanism form JMD's holistic and three-dimensional service system, the best bridge connecting JMD and its customers to build intimate relationships.
Good techniques bear fruit for those with sincerity. With high-quality products and comprehensive services, JMD has become the dominant leader in China's high-end post-press binding market covering nearly 80%, visible across the domestic high-end market from Shandong and Zhejiang in the east to Tibet and Xinjiang in the west and regions like Hunan, Hubei, Sichuan and Yunnan in central and southwest China. In the next 20 years, as China grows into a world power, JMD, with ambitious vision of "reaching high as the egret", will also become a world-class post-press brand.
"Today's achievements are the result of yesterday's efforts, and the future development depends on today's judgment," says JMD Printing, an expert investor in the future of post-press, and a wise practitioner of sowing seeds of innovation. With tests in winds and rains and nurturing in sunshine, it will usher in a tomorrow as bountiful as flowers in full bloom.