Company News
The latest trend of JMD Technology in the world
JMD Awarded Top Ten Innovator Among Chinese Printing Enterprises
---
[JMD] China's number one post-press brand. A leading system solution provider in China's post-press binding industry and one of the global leaders in post-press binding equipment innovation.
JMD Awarded Top Ten Innovator Among Chinese Printing Enterprises
On September 22nd, following a comprehensive evaluation of the R&D innovation and model innovation capabilities of Chinese printing enterprises, the "Top Ten Innovators of Chinese Printing Enterprises in 2014" was announced at the National Printing Manager Annual Meeting - JMD was proudly listed.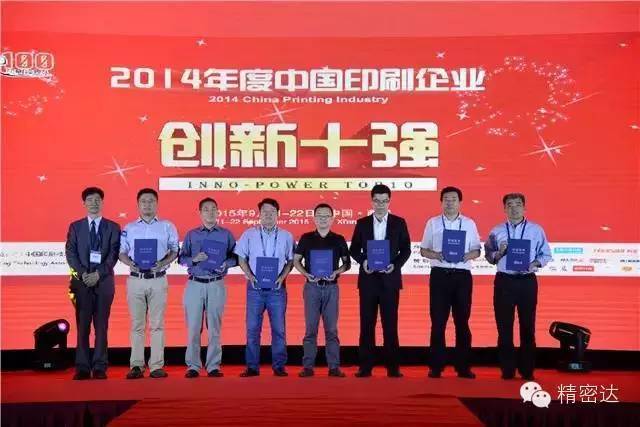 Moving from a national focus to a global one, JMD has focused on the post-press binding field for more than 20 years, persisting in technological innovation, waiting patiently for the spring bloom after years of dedication, perfectly embodying the meaning behind the "Top Ten Innovators" award.
JMD, with technology as its core driving force, has always been committed to technological innovation, insisting on specialization and refinement. From its establishment, the company has aimed at the international first-class level, devoted itself to independent research and development, and has now become a leading system solution provider in the post-press binding industry in China.
In the traditional post-press field, JMD's developed Cambridge-12000 fully automatic adhesive binding linkage line has a production speed of up to 10,000 copies per hour, achieving a breakthrough production of 100,000 copies per shift and 200,000 copies per day. This not only broke the factory's shift production and daily production records but also broke the domestic adhesive binding linkage line's production record, winning the favor of leading printing companies such as Hunan Tianwen, China Business, and Jiangxi Blue Sea.
In the digital post-press field, JMD has been forward-looking, focusing on the development of digital printing technology as early as 10 years ago. Through independent research and development, it has formed a complete digital post-press solution. Currently, JMD's digital robot series can be integrated with HP, Kodak, Canon, and other digital printing machines to form an on-demand printing production line, and it has been exported to developed countries in Europe and America.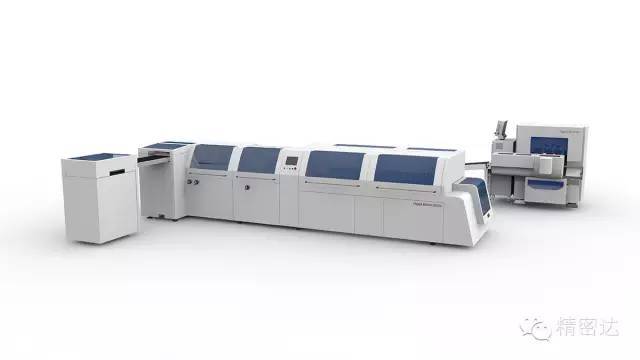 Dedicated to research and development, JMD has never slackened; technological innovation has never ceased. JMD's award for the "Top Ten Innovators of Chinese Printing Enterprises in 2014" is well-deserved!