Company News
The latest trend of JMD Technology in the world
Unraveling the Mystery: Why Have Prestigious Printing Companies Gathered at Hunan Tianwen?
---
"Independently in the cold autumn, Xiang River going north, at the head of the Orange Isle," is the first line that comes to mind from Chairman Mao's poem, "Qinyuan Spring - Changsha," when one mentions Changsha. On March 25th, in the early spring of Changsha, more than 100 luminaries from across the country, top domestic printing enterprises, and industry bigwigs gathered at Hunan Tianwen. Among them, Lu Chang'an, Deputy Director of the China Printing and Equipment Industry Association, and Bai Zhenzhong, Deputy Director of the Gansu Provincial News Publishing and Broadcasting Bureau, were invited to attend. But for what reason? To learn from the 60+ years of history of the old, established printing company - Hunan Tianwen Xinhua Printing Co., Ltd.; or for the "JMD Cambridge (Cambridge) - 12000 perfect binding production line demonstration"?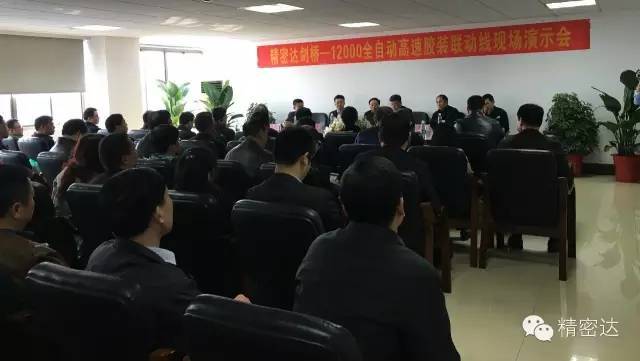 Craftsmanship - Focused on Post-Press, Efficient Post-Press
At the start of the meeting, Mr. Lu Chang'an, Deputy Director of the China Printing and Equipment Industry Association, made the opening remarks. Director Lu pointed out that in the next five years, the global printing market will grow at an average rate of about 2%. In China, the total volume of textbook printing is steadily increasing, but the trend towards personalization in publications is becoming increasingly obvious, with more types of books and decreasing print runs. In the face of this trend, efficient post-press automation, integration, and smart solutions for short-run book production are becoming increasingly important. JMD's post-press binding level represents the highest level of post-press binding equipment in our country and is widely welcomed by most large and medium-sized book and periodical printing companies in China due to its high level of automation and intelligence.
Director Lu specifically mentioned that JMD has, for over a decade, focused on the research and development and production of post-press equipment, perfectly aligning with the requirements of the "Made in China 2025" plan and embodying the "craftsmanship" of printing equipment research and development.
JMD's Three Cambridge 12000s, Stationed at Hunan Tianwen
As the host of this demonstration, Hunan Tianwen Xinhua Printing Co., Ltd. is an old, established printing company with over 60 years of history and has become a new benchmark in the Xinhua Printing system thanks to its excellent reputation and efficiency.
From the launch of the first Cambridge (Cambridge) - 12000 perfect binding production line at Hunan Tianwen's subsidiary in June 2015, to the launch of the second one at Hunan Tianwen's headquarters in December 2015. After the actual production test with autumn and spring textbooks, Mr. Xu Xiangrong, Chairman of Hunan Tianwen Xinhua Printing Co., Ltd., said that since the introduction of JMD's Cambridge (Cambridge) - 12000 perfect binding production line, the production efficiency of Tianwen Printing has greatly improved and labor costs have been reduced.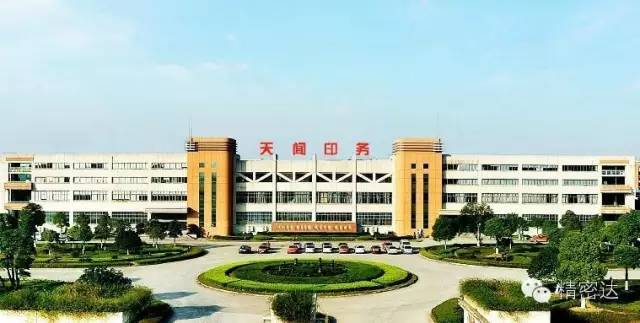 Why Choose JMD Over International Brands?
As we all know, textbook printing is time-sensitive and task-heavy. To complete this task on time, Hunan Tianwen Printing has 11 perfect binding devices, including international brands such as Martini and Kolbus introduced in the past two years. So, why has Hunan Tianwen now turned to the domestic brand JMD, and successively purchased 3 JMD high-speed perfect binding production lines within a year?
Mr. Li Xintao, Deputy General Manager of Hunan Tianwen Xinhua Printing Co., Ltd., gave this explanation: good quality, high cost-performance ratio, and excellent service. Compared with the high-speed equipment of international brands, JMD's Cambridge (Cambridge) - 12000 high-speed perfect binding production line runs very steadily at a speed of 10,000 books/hour, achieving the same binding effect, and the price is less than half of imported equipment.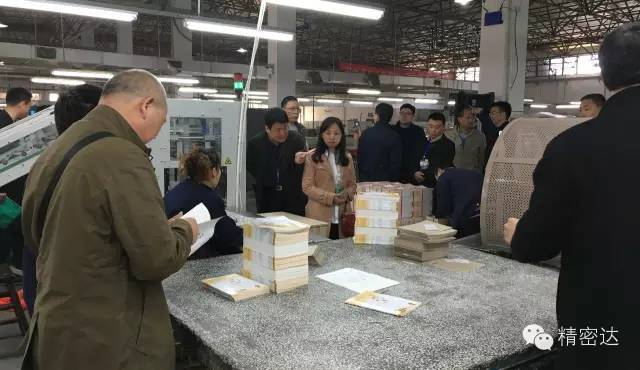 Breaking the Binding Bottleneck: Over 100,000 copies per shift, Over 210,000 copies per day
Mr. Li Liyun, the Post-Press Department Manager at Hunan Tianwen Xinhua Fine Products Company, which has been engaged in post-press work for many years, shared some insights. The department is equipped with JMD machinery, such as the straight-line bookbinding machine introduced in 2000, the TBB50/3C elliptical glue binding machine, the TBB50/4C elliptical glue binding machine introduced in 2006, and the Superbinder-6000 glue binding production line introduced in 2008.
As a post-press department responsible for producing high-quality products, including those exported overseas, for Tianwen's headquarters, the Fine Post-Press Department ensures impeccable quality. However, the efficiency of the glue binding process has been a bottleneck. Since the introduction of the Cambridge-12000 high-speed glue binding production line at the end of 2015, the department has achieved a maximum production of over 100,000 copies per shift and over 210,000 copies per day. This breakthrough has resolved the previous binding bottleneck, ensuring the timely delivery of educational materials and realizing the company's goals of reducing labor, increasing efficiency, lowering costs, and improving quality.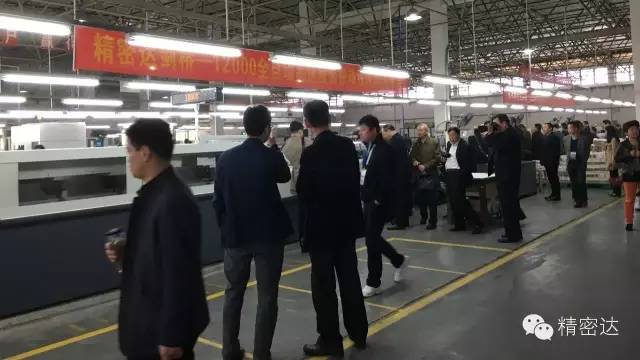 A New Benchmark for High-Efficiency Glue Binding Solutions
The Cambridge-12000 glue binding production line operates at a remarkable speed of 10,000 books per hour. From page imposition to glue binding and cutting, every aspect of the Cambridge system is designed to achieve better, faster, and more efficient binding production.
Live Demonstration Event Video
JMD has been focused on post-press for over 20 years. Its four major product series - wireless adhesive binding, saddle stitching, lock wire binding, and digital post-press - have entered more than 70% of the large and medium-sized commercial and book printing markets in China, making it one of the global leaders in post-print binding equipment innovation.