Company News
The latest trend of JMD Technology in the world
JMD Impresses at drupa Again, Excellent Quality Shines Worldwide
---
On June 11, the Olympic event for the printing world came to a successful close. JMD showcased its all-around strength, leaving a unique JMD blue imprint on this "Olympics" of the printing industry and refreshing the world's new understanding of JMD.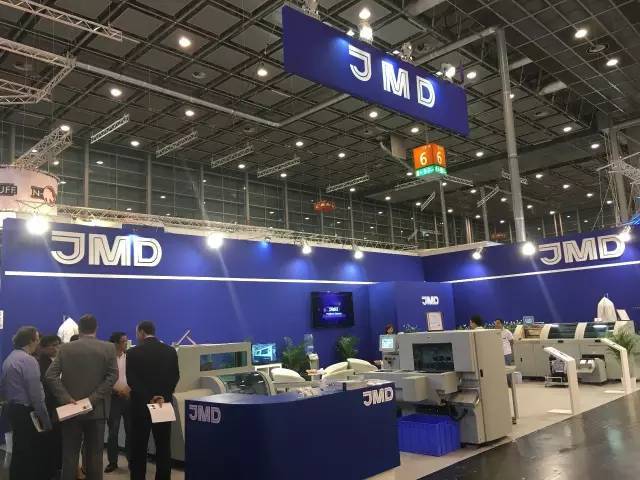 Overview of JMD Booth
Longest-lasting Commitment: 4 Consecutive Exhibitions, All for the Covenant of Quality
This edition of drupa marks the 4th time since 2004 that JMD has stood on the international stage of drupa to be scrutinized by global industry experts. From the initial best-selling domestic elliptical adhesive bookbinding machines to the leading domestic adhesive binding production lines, and then to the internationally competitive digital post-press intelligent production lines, drupa has witnessed JMD's leaps and self-transcendence time and time again.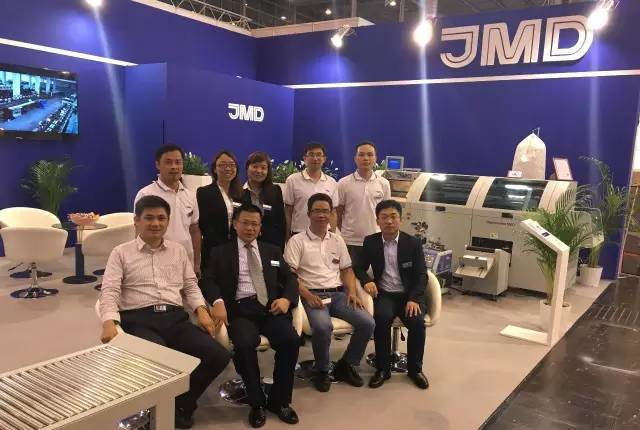 JMD Exhibition Team Group Photo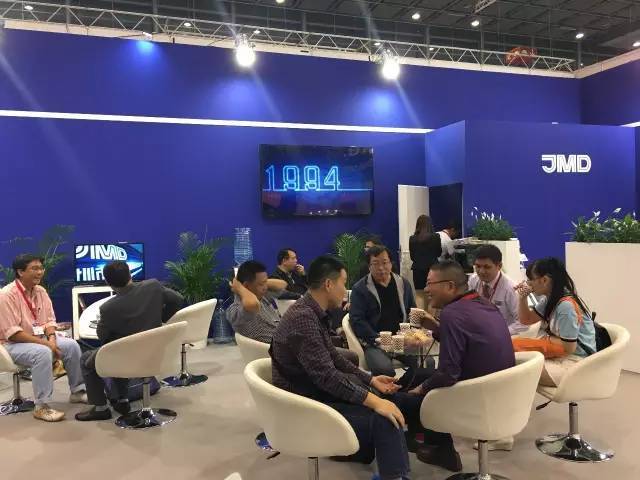 JMD Exhibition Site
Most Devoted: Over 20 Years of Focus on Post-press, Crafting "German Quality"
Since its establishment, JMD has been dedicated to the research and development of post-press binding equipment. For more than 20 years, JMD has adhered to independent research and development, currently owning more than 30 patented technologies or utility model patents; always pursuing excellence, carefully polishing every detail of the product to ensure "German Quality."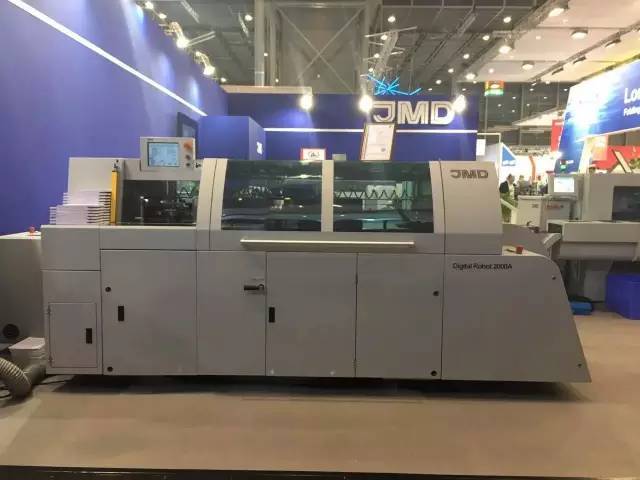 JMD Digital Robot 2000A Digital Robot Production Line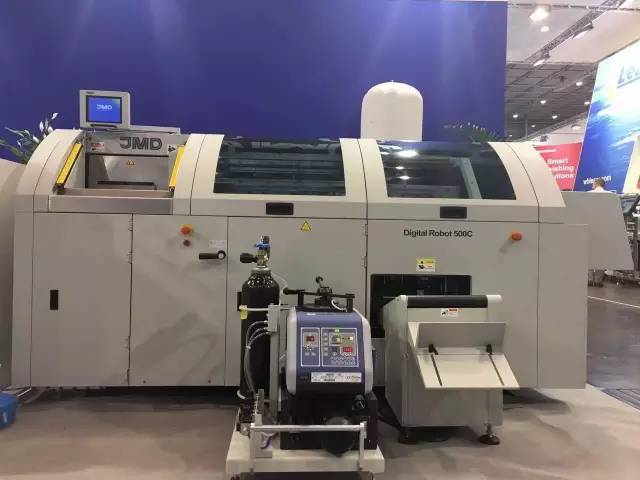 JMD Digital Robot 500C Digital Robot (PUR Edition)
This time, JMD's digital line products attracted a large number of international customers, experts, and agents. Several agents even expressed that JMD's digital line products are fully comparable to international brands in terms of technical innovation and quality, and even surpass Japanese brand equipment. Not only that, this drupa exhibition also attracted the attention of international giants and interest in deep cooperation.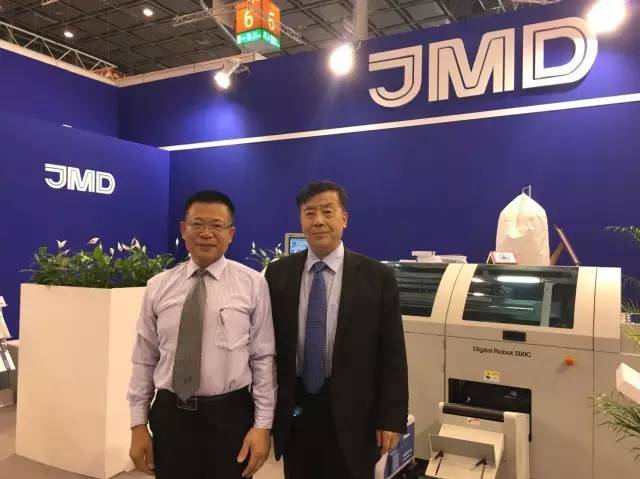 Lu Chang'an, Vice Chairman of the China Printing and Equipment Industry Association (first from the right), visited the booth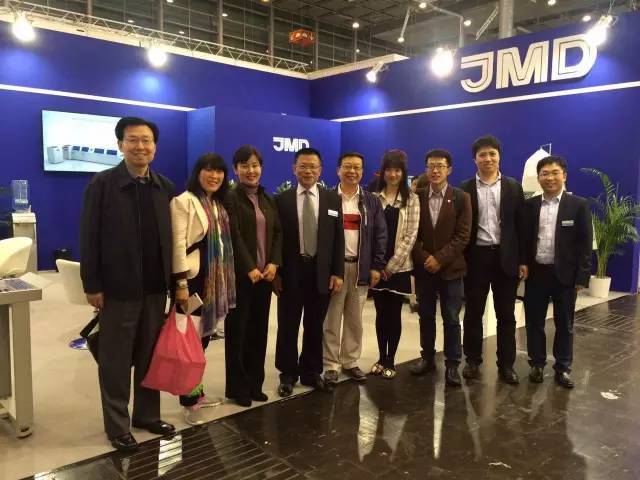 Wang Fengna, Deputy Secretary-General of the China Printing Association (third from the left), and Song Baozhi (fifth from the left) visited and provided guidance
Chen Junhui, President of the Guangdong Printing Association (second from the left), and Kong Huanji, Secretary-General (fourth from the left), visited and provided guidance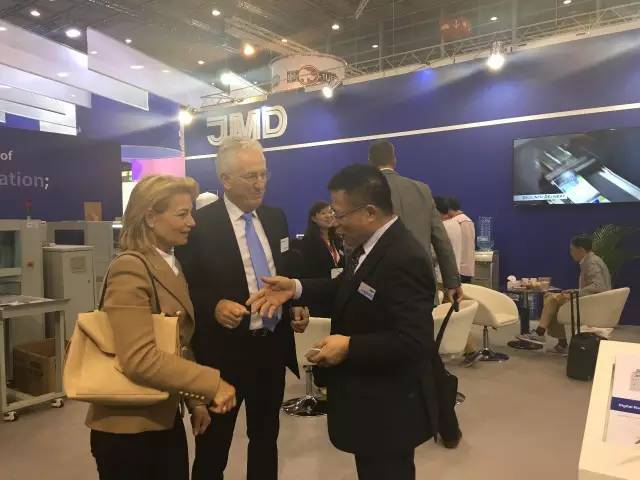 MR. RUDY MUELLER, President of Swiss Martini (middle), visited and exchanged views
Most Comprehensive: 4 Major Product Lines, Complete Post-press Quality Coverage
At this drupa, JMD showcased its latest digital post-press products, which represent JMD's latest technology. In fact, JMD's achievements are not limited to this. From traditional to digital, from low-speed to high-speed, from automation to intelligence, JMD has crafted a series of exquisite products, establishing a comprehensive one-stop post-press solution, covering wireless glue binding, saddle stitching, lock line binding, and digital post-press binding in 4 major series.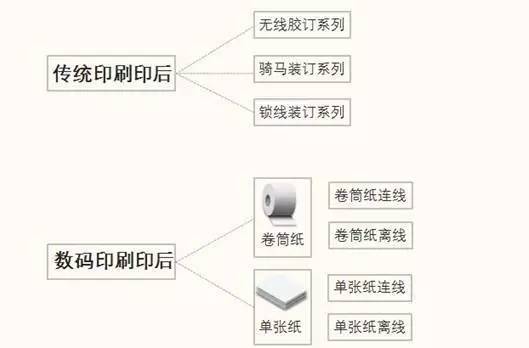 JMD One-stop Solution
Although the 2016 drupa exhibition has come to an end, JMD's exceptional quality is shining in more cities and more enterprises from drupa to the world.