Company News
The latest trend of JMD Technology in the world
2023 Shanghai Printing Expo | JMD Invites You to Strive Together
---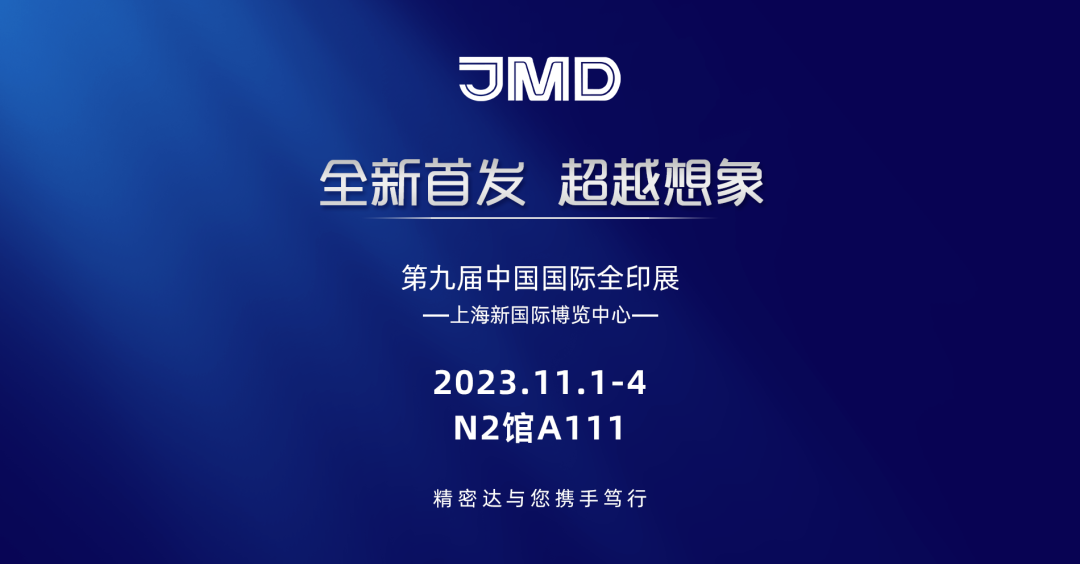 From 2022 to 2023,
Every day, we are continuously improving ourselves,
All to meet you even better.
Introducing the Latest Upgrade - Superbinder-8000e Intelligent Perfect Binding Linkage Line
A Renewed Transformation from the Inside Out,
Reimagining the Future of Post-Press.

Presenting the Brand New SuperFlap Fully Automatic High-Speed Creasing Machine
Setting a Global Benchmark in Creasing Speed (Up to 8,000 books/hour),
Surpassing Boundaries Without End.

And Don't Miss the Southern "JMD" Cup Awards Ceremony
Live Demonstrations of End-to-End Solutions,
......
Booth N2-A111
JMD Invites You to Strive Together.