Company News
The latest trend of JMD Technology in the world
September Special Learning | Successful Conclusion of the 38th Perfect Binder Training Program
---
On September 18th, JMD successfully concluded its ten-day 38th Perfect Binder Training Program. A total of 48 participants from 16 printing companies across the country eagerly joined the program at the beginning of this September, bringing with them a strong desire to learn and leaving with top-notch skills.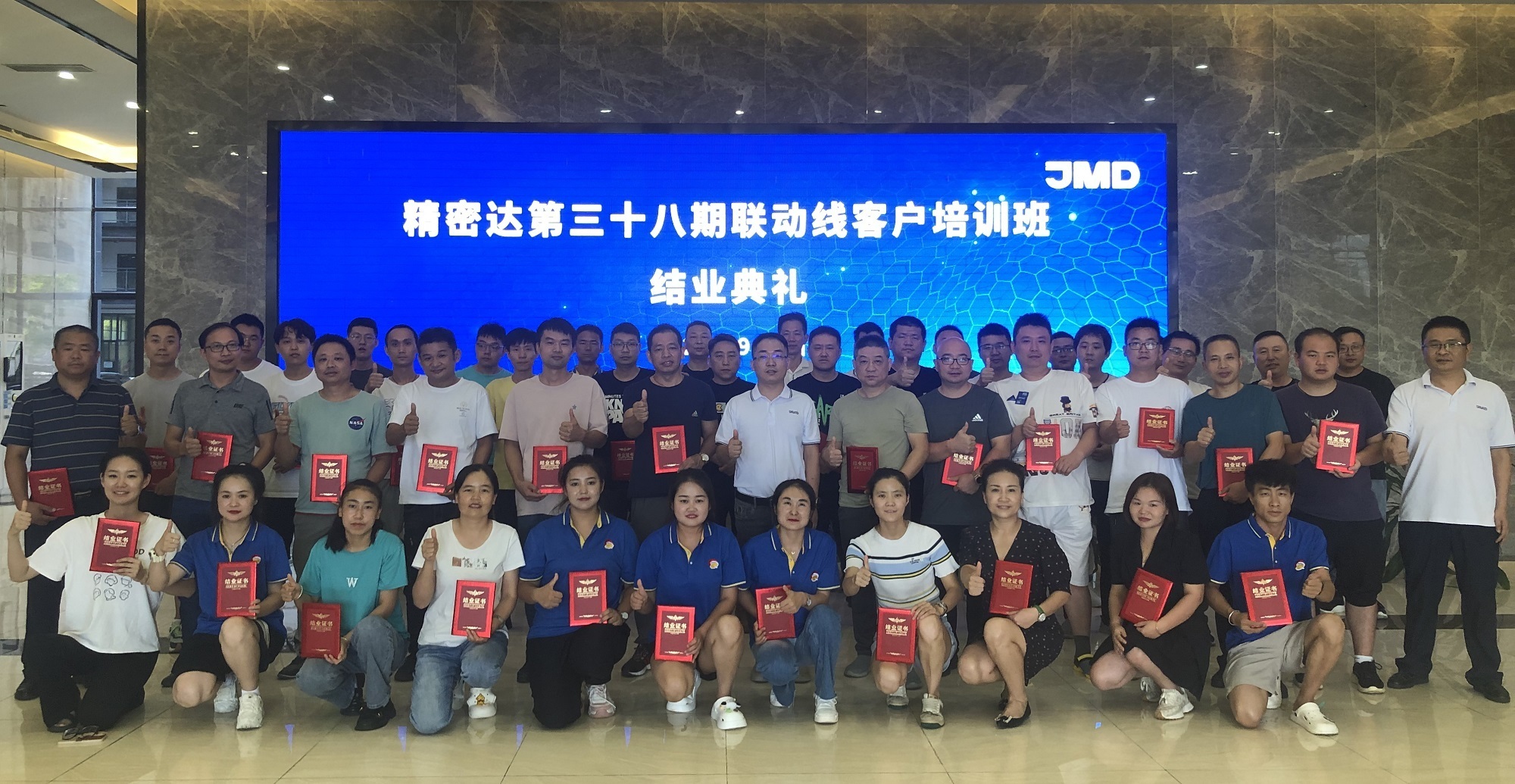 Outstanding Participants of this Program
From left to right: Wang Junping, Huang Xianlong, Tao Shenghui, Mr. Liu, Vice General Manager of JMD
Outstanding Team of this Program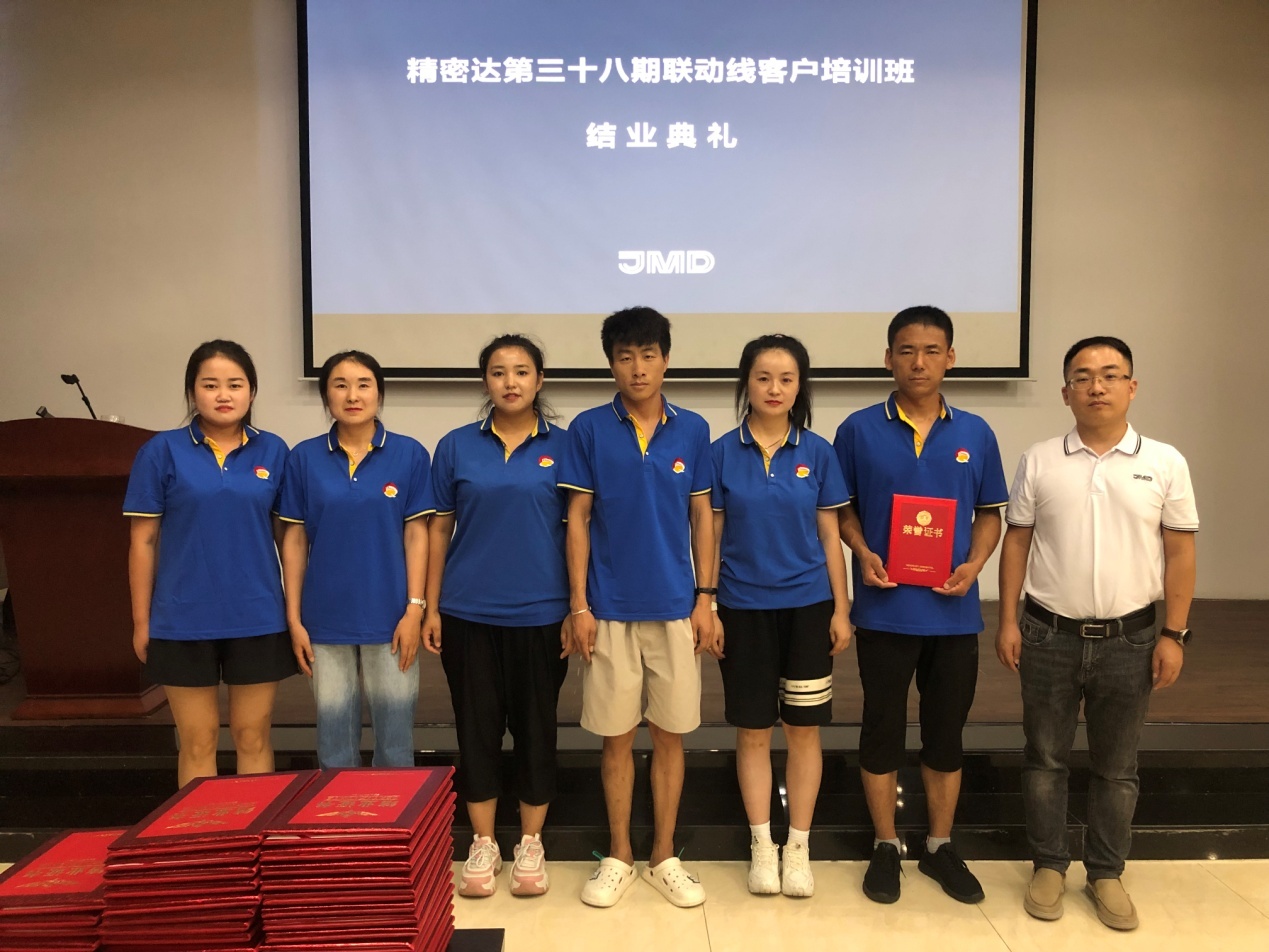 Qinghai Daily Printing Plant
After rigorous comprehensive assessment, Wang Junping (Wuhan Xinjiajie Printing Co., Ltd.), Huang Xianlong (Jiangxi Xinhua Printing Co., Ltd.), and Tao Shenghui (Nanjing Xinzhou Printing Co., Ltd.) earned the title of Outstanding Participants for this session, while the Qinghai Daily Printing Plant was crowned as the Outstanding Team for their overall exceptional performance. The conclusion of the training marks the beginning of a new journey. Only through continuous refinement and improvement in actual work can one maintain professional skills at their peak, creating a broader career platform for oneself and greater economic benefits for the company.
This training program primarily focused on knowledge related to the entire range of Perfect Binding Linkage Line equipment, covering various series of perfect binding products such as Challenger-5000, Superbinder-7000M, Superbinder-8000e, and Cambridge-12000. The training encompassed daily operations, maintenance, routine troubleshooting, binding processes, electrical principles, and other essential knowledge related to the Perfect Binding Linkage Line. Theoretical aspects were closely tied to practical applications. JMD's senior technical instructors provided in-depth and easy-to-understand explanations for every production process and component principle, with the goal of promoting high-quality talent development in the printing industry through the inheritance of knowledge and skills.
In the future, JMD will continue its commitment to providing high-quality pre-sales, during-sales, and after-sales services to its customers and offering better professional skills training for those aspiring to join the post-press binding industry.
The 39th Perfect Binder Linkage Line Training Program (free of charge) is scheduled to commence on October 10th, with seat reservations opening simultaneously. To secure your spot in advance, please contact the following enrollment coordinators (same WeChat numbers).
Ms. Li: 18902482597
Mr. Yin: 13922816206
undefined