Company News
The latest trend of JMD Technology in the world
New Friends, Old Acquaintances, Progress Together | Successful Conclusion of PrecisionTech's 39th Perfect Binder Training Program
---
On October 18th, JMD marked the successful completion of its ten-day 39th Perfect Binder Training Program. The participants included both seasoned learners who had attended previous sessions and new students hailing from various leading printing companies. While they came from different corners of the country, they all shared the same dream of learning and aimed to enhance their skills, ultimately contributing to their companies' economic success.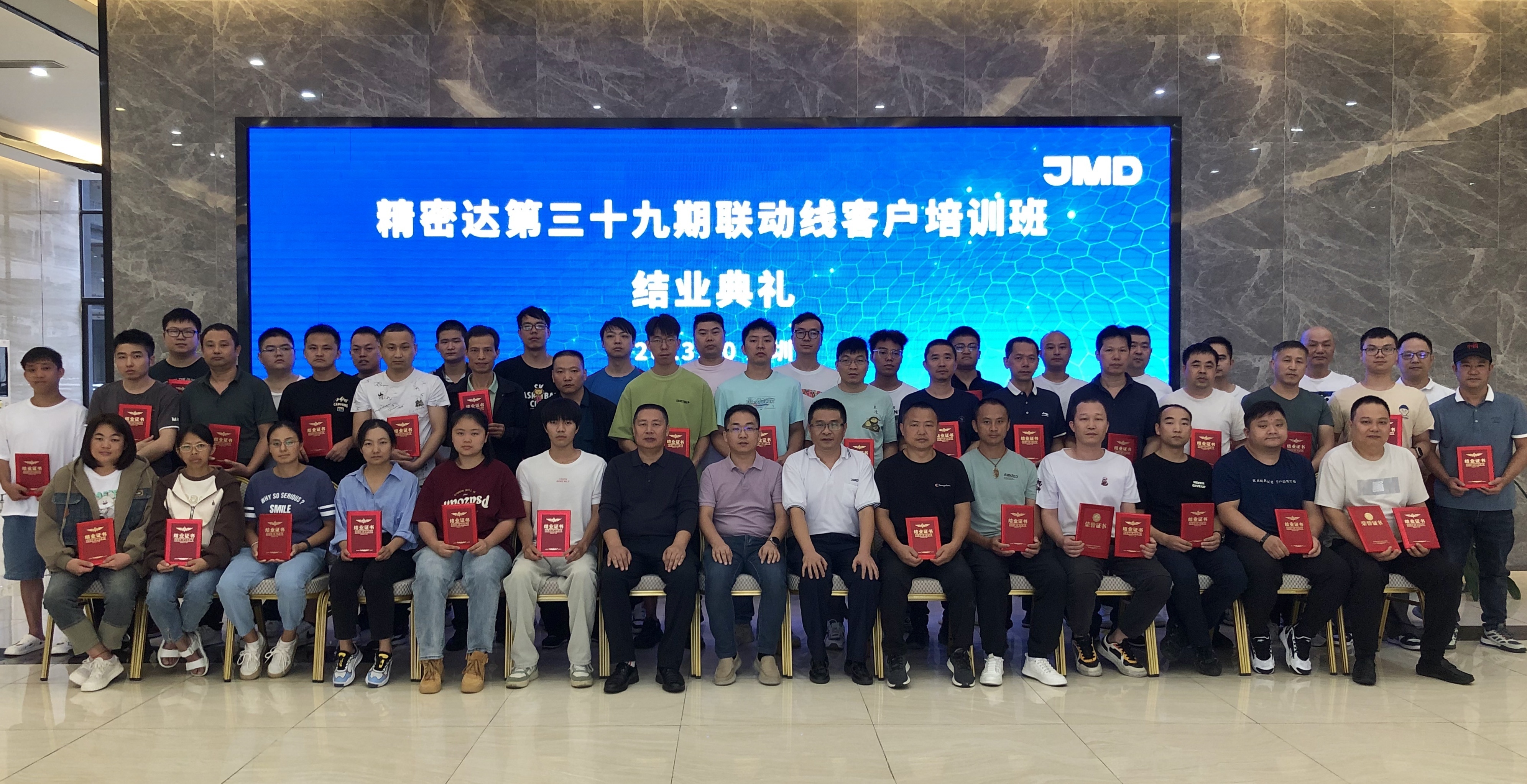 Outstanding Participants of this Program
From left to right: Lu Hailong, Song Zhaoyong, Yao Dongxing, Li Zhiwen, and Mr. Liu, Vice General Manager of JMD
Outstanding Team of this Program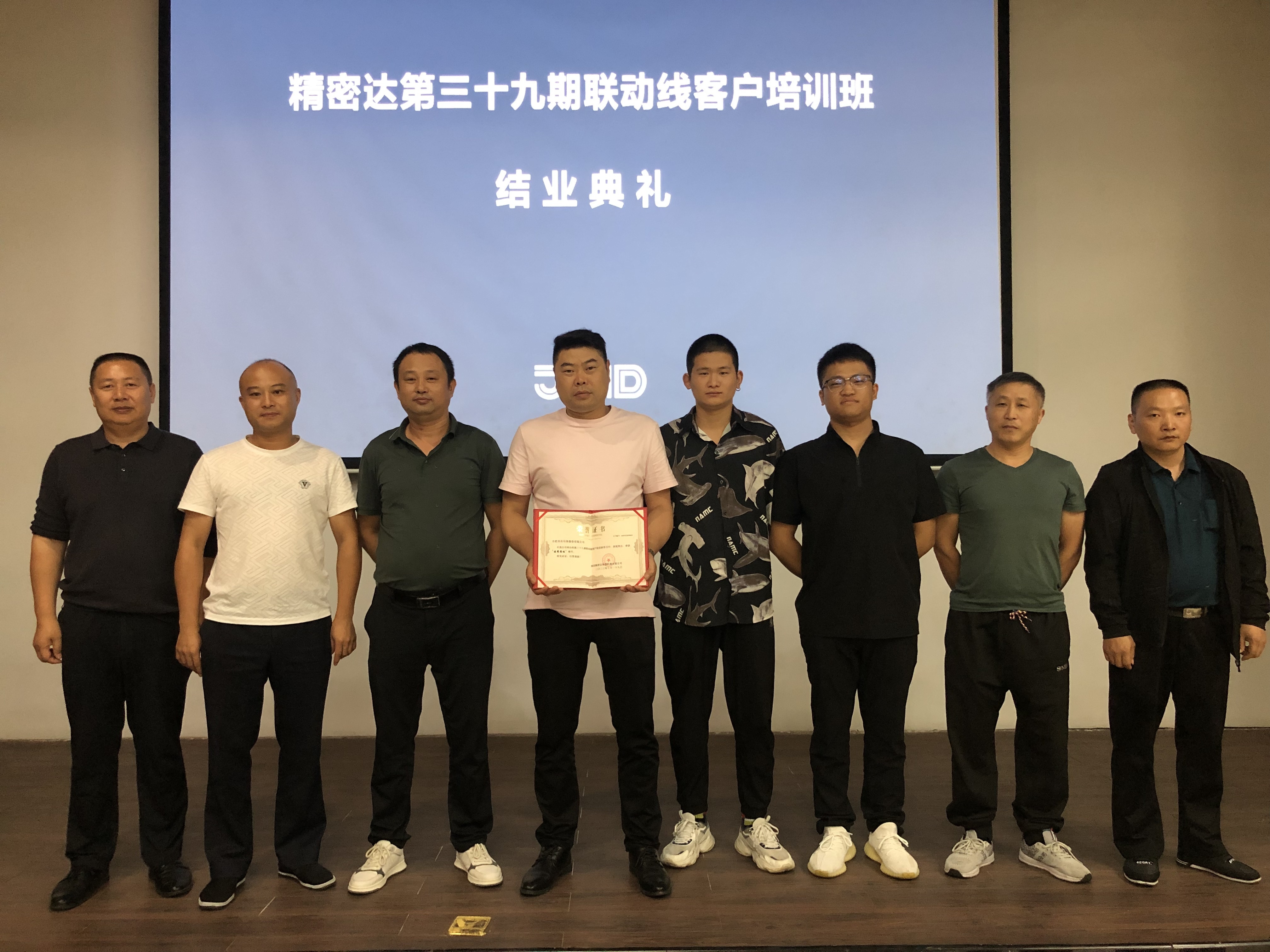 Hefei Xinghua Printing Co., Ltd.
Following rigorous comprehensive assessments, four students, Li Zhiwen (Yunnan Xinhua Printing Plant Co., Ltd.), Yao Dongxing (Xi'an Xinhua Printing Co., Ltd.), Song Zhaoyong (Guizhou Xinhua Printing Co., Ltd.), and Lu Hailong (Dongguan Xiangying Printing Co., Ltd.), earned the title of Outstanding Participants for this session due to their outstanding performance. Hefei Xinghua Printing Co., Ltd. was recognized as the Outstanding Team for their exceptional overall performance. Although the training has concluded, learning never stops. Integrating what they've learned with practical work is the key to achieving mutual success for both themselves and their companies.
This training program primarily focused on knowledge related to the entire range of Perfect Binding Linkage Line equipment, covering various series of perfect binding products. The program delved into essential knowledge regarding daily operations, maintenance, routine troubleshooting, binding processes, electrical principles, and other critical aspects of Perfect Binding Linkage Line operations. The theoretical aspects were always closely tied to practical applications, with the hope that the training would genuinely address the real-world challenges encountered by the participants in their work, leading to practical application and personal growth. As Mr. Liu, Vice General Manager of JMD, stated, "JMD, with nearly thirty years of dedication to research and development, has achieved domestic production to replace imported equipment. In the future, we will continue to progress further, using training to drive the collective advancement of individuals, companies, and the entire industry."
The 40th Perfect Binder Linkage Line Training Program (free of charge) is set to launch soon, with seat reservations opening simultaneously. To secure your spot in advance, please contact the following enrollment coordinators (same WeChat numbers).
Ms. Li: 18902482597
Mr. Yin: 13922816206
undefined