Company News
The latest trend of JMD Technology in the world
Good news! | Liaoning Xinhua 12000 high-speed binding line's capacity breakthrough 120000 copies for 2 days!
---
Under the epidemic, the spring of 2021 is a critical period for the production of
textbooks
Both epidemic prevention and normal production has to be balanced.
How to do a good job of epidemic prevention and ensure the textbook supply in time before school opening?
Let's see how Liaoning Xinhua do it
Under minus 20 centigrade,majority of printers bear the pressure and risk,
insist in the front line to ensure production for 24 hours without breaking.
In 2020, Liaoning Xinhua introduced second JMD Cambridge-12000 binding line,on the 16th and 17th of this month,breaking 120,000 copies record per set for 2 consecutive days!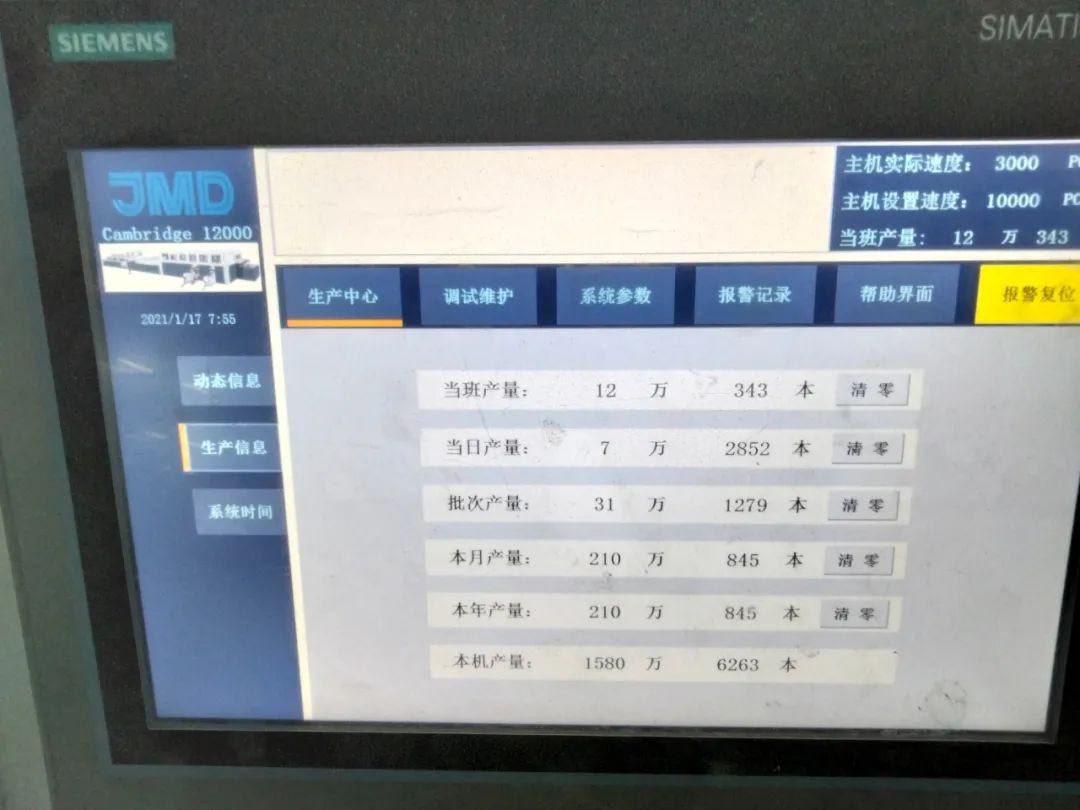 In order to ensure the normal supply of teaching materials,the printer worked overtime and persevered,strive to achieve the target of 30 million textbooks.
Spring textbooks will be delivered on the 30th of this month,68% of the tasks have been completed,time is very tight.In order to ensure that the book before kids back to school,liaoning Xinhua increased investment in intelligent production equipment to improve production efficiency and capacity.
24 hours non-stop production,one person with multiple post training,take turns on duty
Under the joint efforts of all Liaoning Xinhua staff, from 16th to 17th, JMD Cambridge-12000 intelligent binding line break through output record,up to 120,343 copies for 2 consecutive days.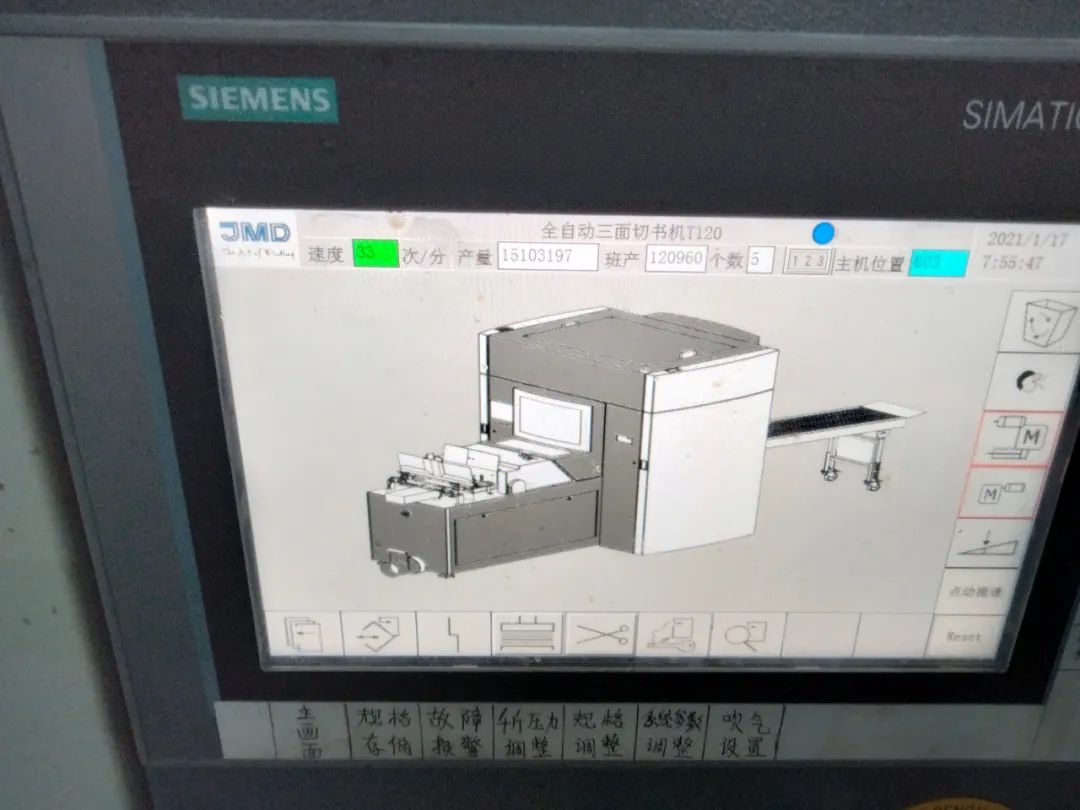 There is tight cooperation between Liaoning Xinhua Printing Co., Ltd. and JMD. Total 2 JMD Cambridge-12000 binding line had been introduced in 3 years,
In 2018, Cambridge-12000 binding line was introduced
In 2020, Cambridge-12000 binding line was introduced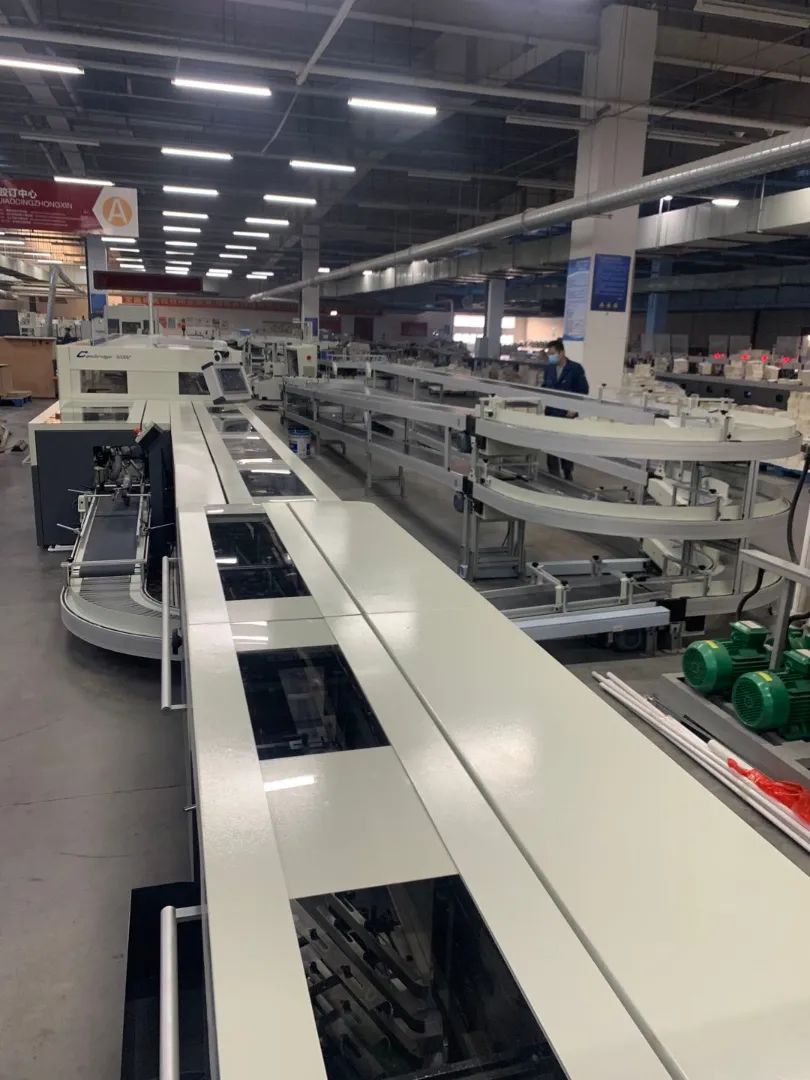 Collaborative innovation and integrated development
With the textbook printing cycle getting shorter, the quality requirements getting higher, Liaoning Xinhua Printing Co., Ltd. introduced new intelligent equipment to improve production capacity and efficiency constantly, at the same time, sent new and old staff for professional training, like "JMD skills training course", so as to improve the machine control, operation proficiency and boot skills. Over the years, Liaoning Xinhua Printing Co., Ltd. and JMD had deepened cooperation, collaborative innovation and integrated development to promote and upgrade printing industry technology. At the critical moment of the epidemic, JMD will continue to do a good job in customer service and machine maintenance to ensure the high quality and stable operation of equipment.
Introduction of Liaoning Xinhua Printing Co., LTD
Liaoning Xinhua Printing Co., Ltd. is a well-known enterprise in the field of high-end printing, one of the top 100 national printing enterprises, the top 10 national publication printing enterprises, a large state-owned comprehensive printing enterprise, AAA credit rating enterprise, titled "the sixth JMD Cup" post- printing and binding "star enterprise". it had Heidelberg, Mitsubishi rotary printing machine, JMD intelligent binding lines, which can provide books, periodicals, picture albums, periodicals, packaging and other printing service.