Company News
The latest trend of JMD Technology in the world
Ongoing Pre-competition Training for the 8th National Printing Industry Vocational Skills Competition - Binding Workers National Championship
---
On May 17, 2023, in order to comprehensively improve the overall competitive strength of employee group contestants and to lay a solid foundation of practical skills for the finals, the last three-day pre-competition training for the employee group, guided by the competition organizing committee, commenced at JMD.
The participants in this training mainly come from large domestic printing companies such as Hubei Xinhua Printing Co., Ltd., Henan Xinhua Printing Group, and Guizhou Xinhua Printing Co., Ltd. The training instructors are experienced professionals from JMD with more than 20 years of technical experience. The curriculum is designed entirely according to the finals examination process, with a combination of theoretical teaching and practical teaching. It covers the operation process and adjustment methods of the Cambridge-12000 high-speed adhesive binding line, as well as practical content such as adhesive binding process identification and the defects of adhesive binding products.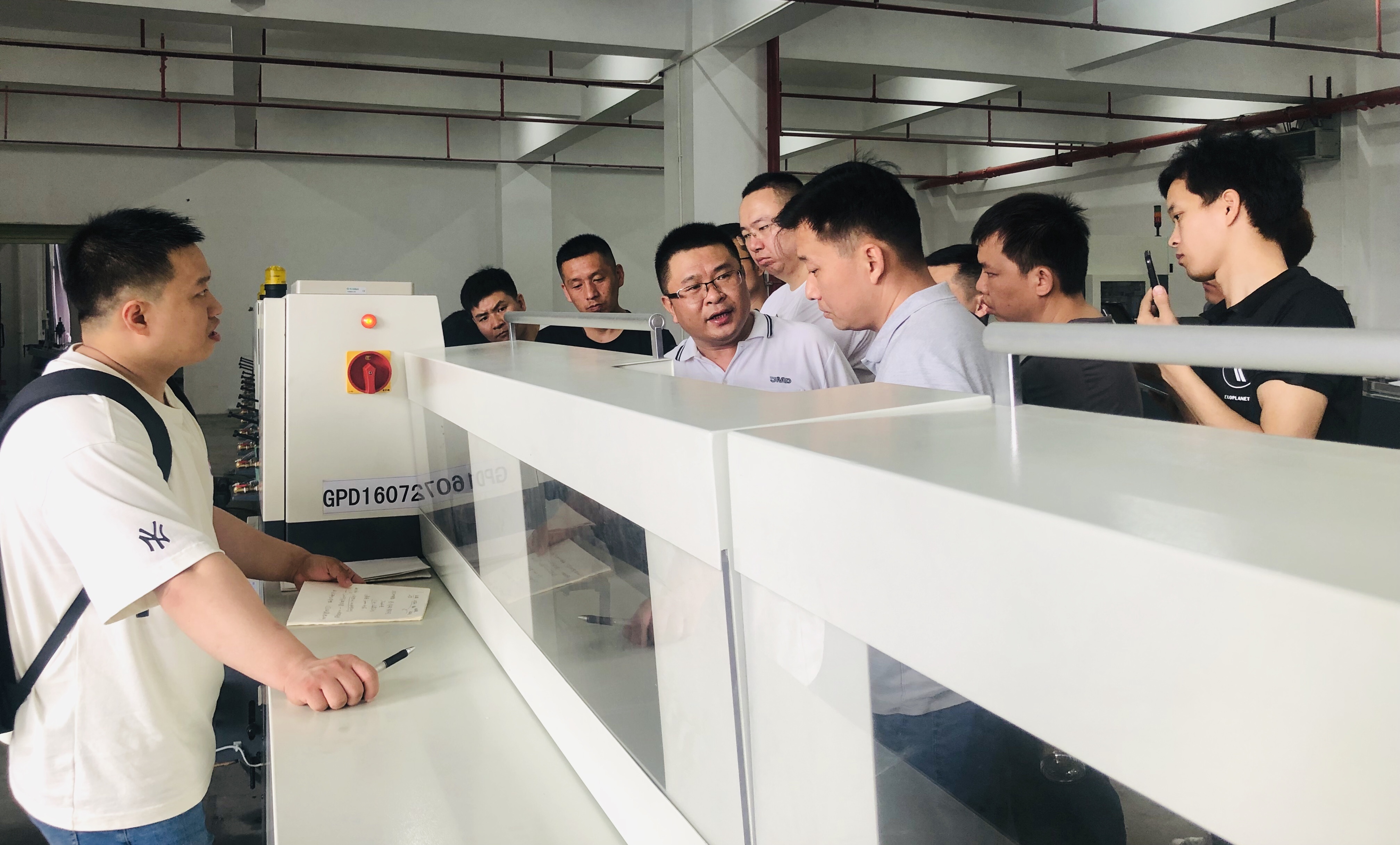 During the training, the contestants showed great enthusiasm and focus, carefully listening to the explanations, earnestly learning the technical essentials, and actively participating in the practical sessions. The instructors also provided targeted explanations and demonstrations based on the different levels and needs of the contestants, and adjusted the course content according to their feedback in a timely manner. The goal is to help contestants better understand the problems and challenges they may encounter during the competition, and to improve their ability to solve practical issues through this training.
The 8th National Printing Industry Vocational Skills Competition - Binding Workers National Championship is about to kick off, and the pre-competition training is undoubtedly an effective way to help contestants make their final sprint. Let us look forward to the outstanding performances of each participant, and push the binding industry to a higher level.