Company News
The latest trend of JMD Technology in the world
JMD Debuts at PRINT CHINA 2023 International Media Week
---
On February 27, 2023, the organizers of the 5th China (Guangdong) International Printing Technology Exhibition (PRINT CHINA 2023) (hereinafter referred to as the 5th Guangdong Printing Exhibition) held an "International Media Week" event at the Dongguan Intercontinental Hotel. JMD, together with Heidelberg, HP, KBA, Komori, Tianjin Evergreen, Jiahe Topnews, Konica Minolta, Bobst, Haoxin, Wei Gang, Zhongde Group and many other international manufacturers, was invited to participate in the event. Mr. Liu Wen, Deputy General Manager of JMD, introduced the many highlights of the exhibition and delivered a keynote speech on "Traditional + Digital Post-press Fusion Solutions", looking forward to the future and jointly promoting development.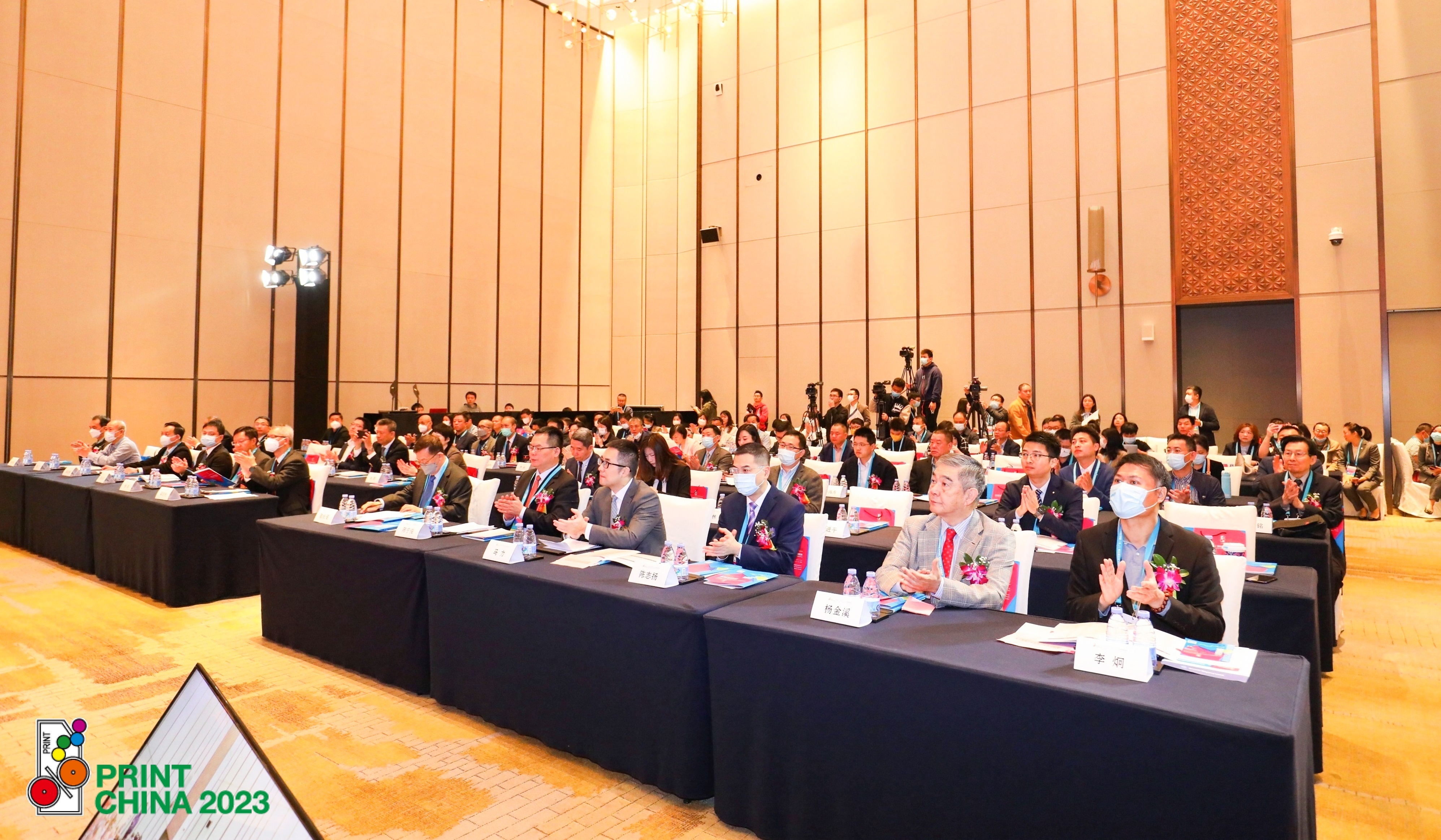 This Media Week event was attended by more than 200 representatives from 46 provinces, autonomous regions, and municipalities' news publishing bureaus, printing and packaging, publishing associations, domestic professional media, mass media, and exhibiting companies. At the same time, the event was simulcast worldwide, with overseas guests such as professional media, representatives of the printing industry associations from Hong Kong, Macao, and Taiwan regions, and others participating in real-time online. Liang Shaoguang, Deputy Secretary-General of Dongguan Municipal People's Government, Chen Ningjun, President of Guangdong Printing and Reprographic Industry Association, Ma Li, Vice President of China International Exhibition Center Group Corporation, and Lu Changan, Advisor to the President of China Printing and Equipment Industry Association, attended the meeting and delivered speeches, expressing their outlook and congratulations on the 5th Guangdong Printing Exhibition.
As the industry's quadrennial grand event reopening after the pandemic, this International Media Week brought together many highlights and a gathering of industry elites. Manufacturers such as Heidelberg, HP, KBA, and Komori shared their latest exhibition plans, with "innovation" and "future" being the two most frequently mentioned keywords. These perfectly aligned with the "fusion innovation" in the theme shared by JMD Deputy General Manager Liu Wen: "Traditional + Digital Post-press Fusion Solutions", which is a common outlook for the future high-speed development of the printing industry.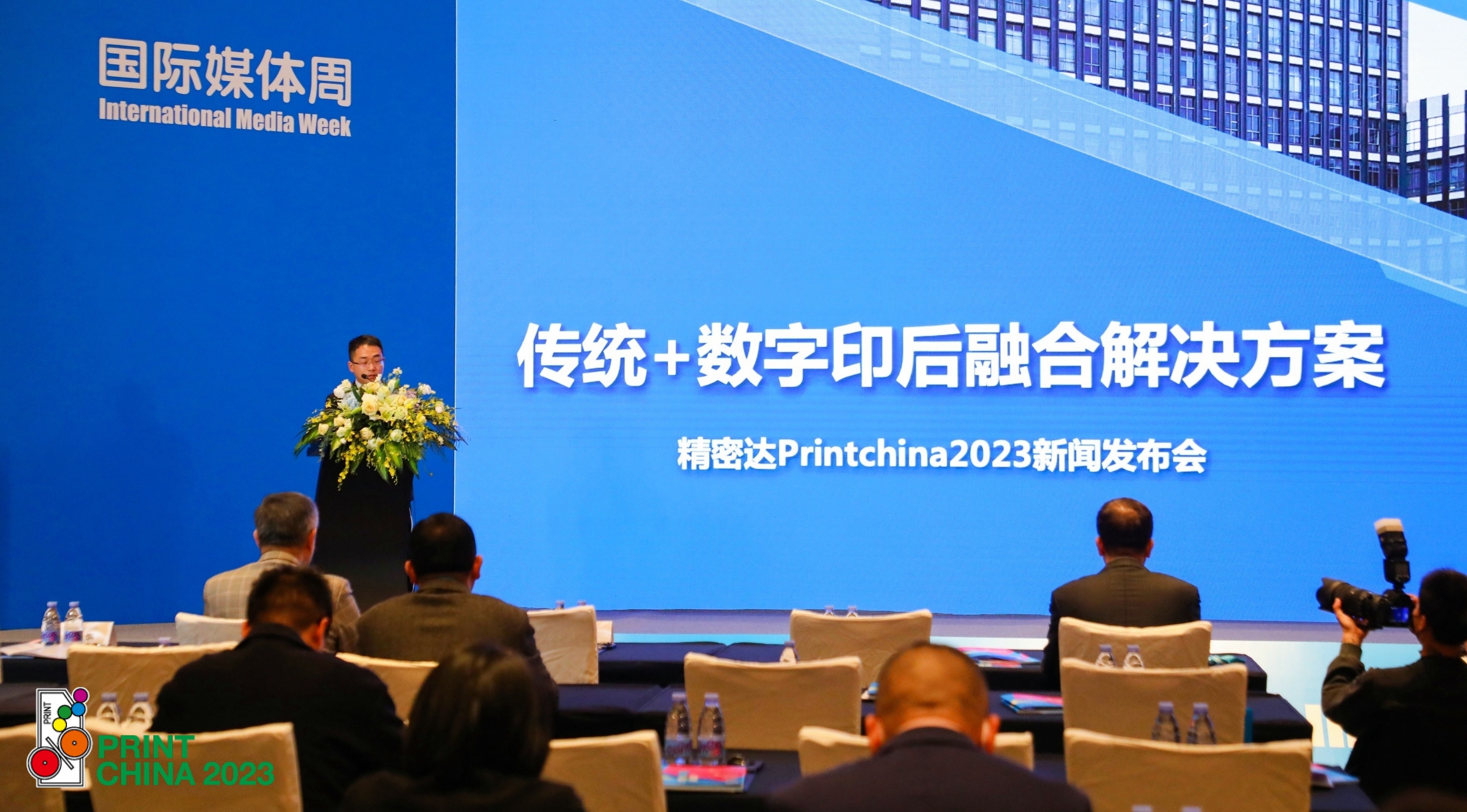 Sharing by JMD Deputy General Manager Liu Wen
With the arrival of the stock book and periodical market, intelligence is the only way for printing enterprises to remain invincible in the fierce market competition. JMD combines traditional post-press digitization with digital post-press integration, bringing higher post-press quality, faster post-press delivery, and lower post-press costs, helping printing enterprises to quickly capture the market with high quality and high efficiency.
After the sharing session, JMD Deputy General Manager Liu Wen was interviewed by the official media of Media Week, focusing on the development and outlook of the Chinese market after the pandemic. Mr. Liu said, "JMD has experienced rapid growth in recent years, and has entered more than 80% of Xinhua printing enterprises, realizing the domestic substitution of high-end binding lines. In the future, we will not only focus on the Chinese market and develop competitive products that better suit China's national conditions, but also continuously drive technology-driven growth, and enter the international market by providing innovative post-press solutions."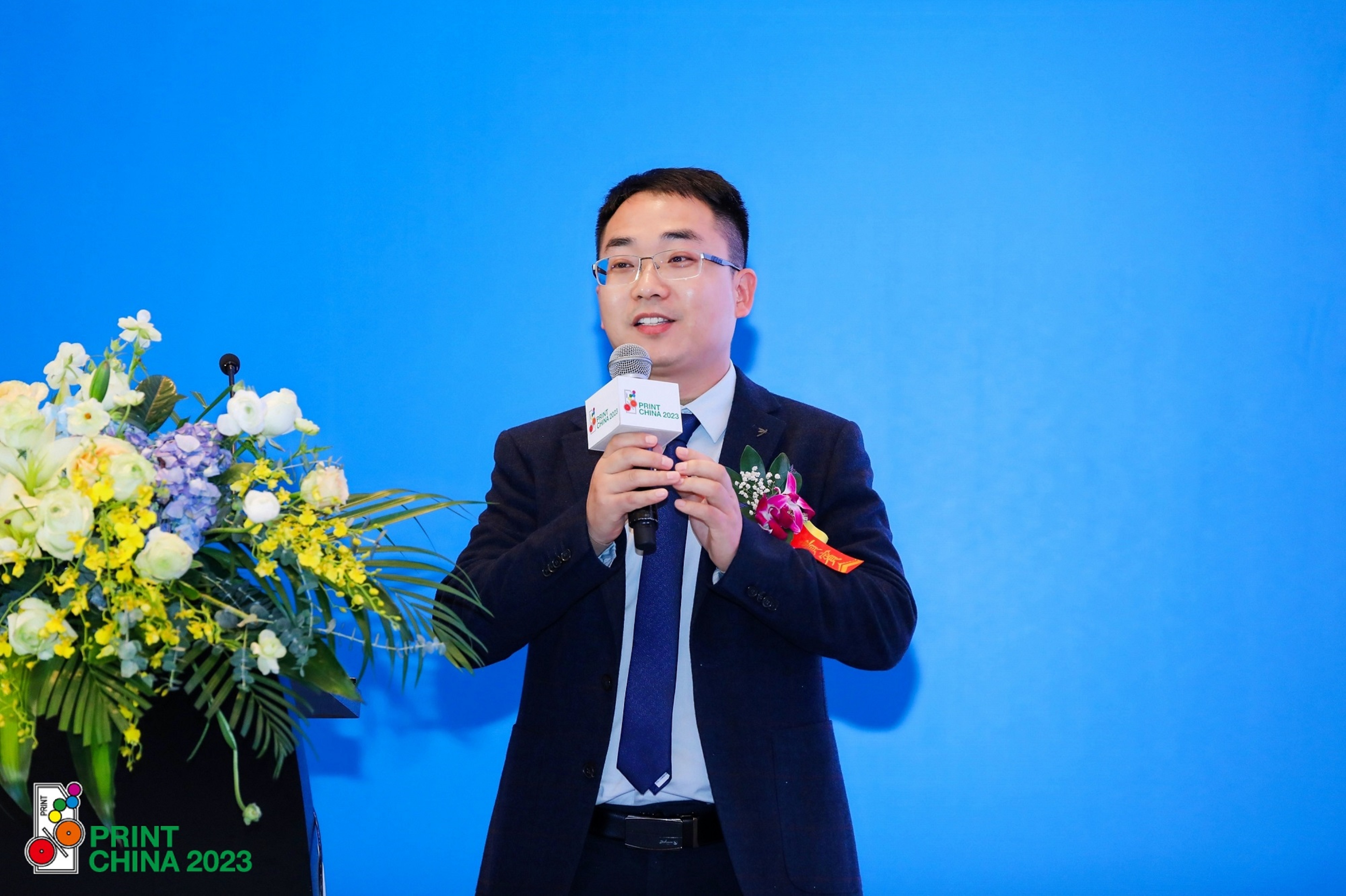 Not only was the atmosphere of the International Media Week lively on-site, but the online event also attracted more than 40,000 industry audience members. We look forward to meeting face-to-face in Hall 3, Booth C201, at the Dongguan Modern International Exhibition Center from April 11 to April 15. For more updates on the exhibition, please follow JMD's official WeChat account, and we will continue to bring you more information!
undefined