Company News
The latest trend of JMD Technology in the world
Customer case -- Anhui Wuhu Xinhua Printing Co., LTD
---
Company Profile:
Anhui Wuhu Xinhua Printing Co., LTD., formerly known as Wuhu Xinhua Printing Factory, was founded on April 28, 1949. It is a national designated printing enterprise for books and periodicals. recently it had been merged to Anhui Publishing Group and became a member of a listed company,times Publishing Media Co., LTD.It equipped with advanced equipment at home and abroad such as Japan's large screen pre-printing digital plate making system, Fangzheng Diao Long purple laser direct platemaking machine (CTP), Germany Heidelberg series offset printing machine, JMD binding line etc. the scale of production had been ranked top among printing enterprises in the province.
Cooperation History
● In 2012,purchased JMD Superbinder-8000 binding line 1 set;
● In 2016,purchased JMD Superbinder-7000M binding line 1 set;
● In 2019,purchased JMD Cambridge-12000 high-speed binding line 1 set;
In October 2018, the intelligent strategic cooperation agreement had been jointly signed by Anhui Wuhu Xinhua Printing Co., Ltd. and Shenzhen JMD Intelligent Machine Co., Ltd.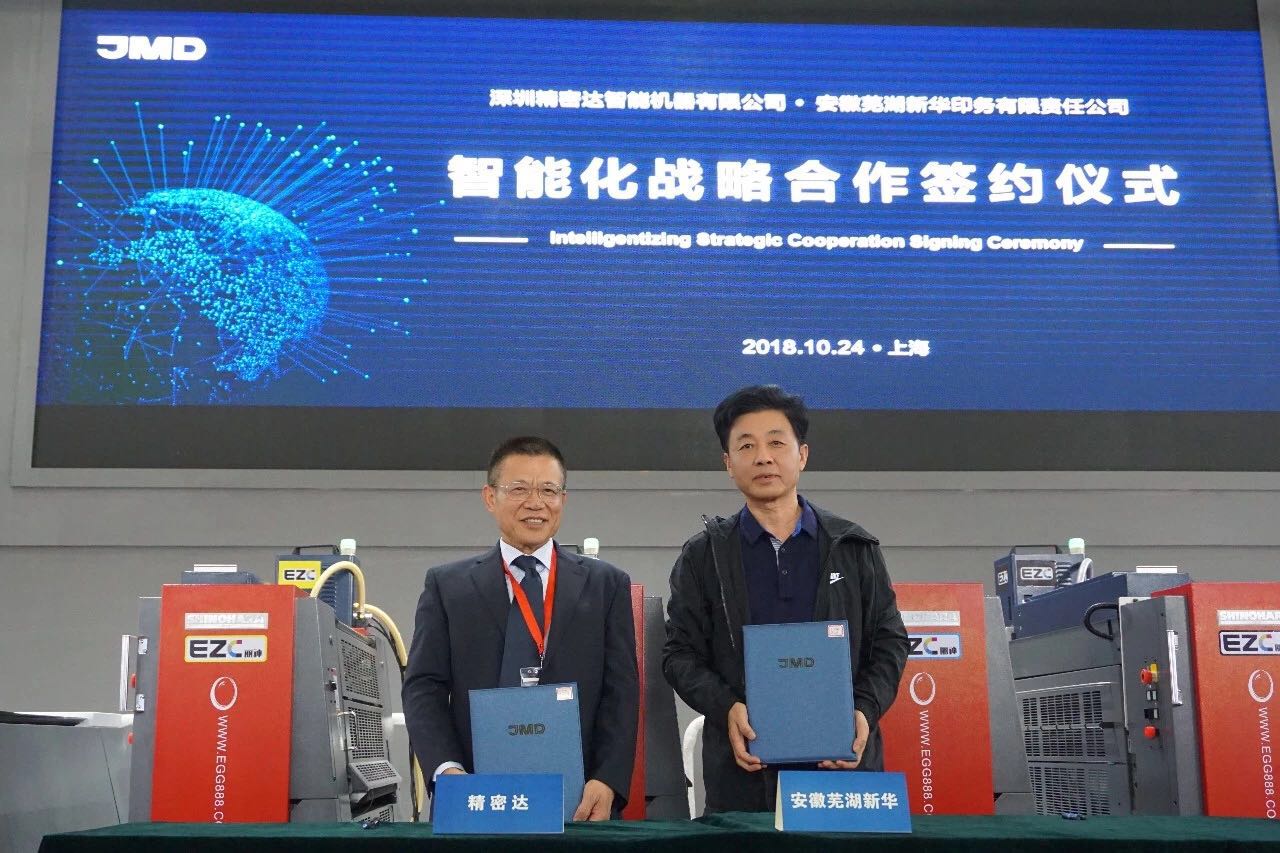 undefined