Company News
The latest trend of JMD Technology in the world
JMD Invites You to the 2023 Guangzhou Print China Exhibition
---
After four years, from April 11th to 15th, 2023, Shenzhen JMD Intelligent Machinery Co., Ltd. (hereinafter referred to as JMD) will meet you again at Booth C201, Hall 3, Dongguan · Guangdong Modern International Exhibition Center for the 5th China (Guangdong) International Printing Technology Exhibition, a once-every-four-year event in the printing industry.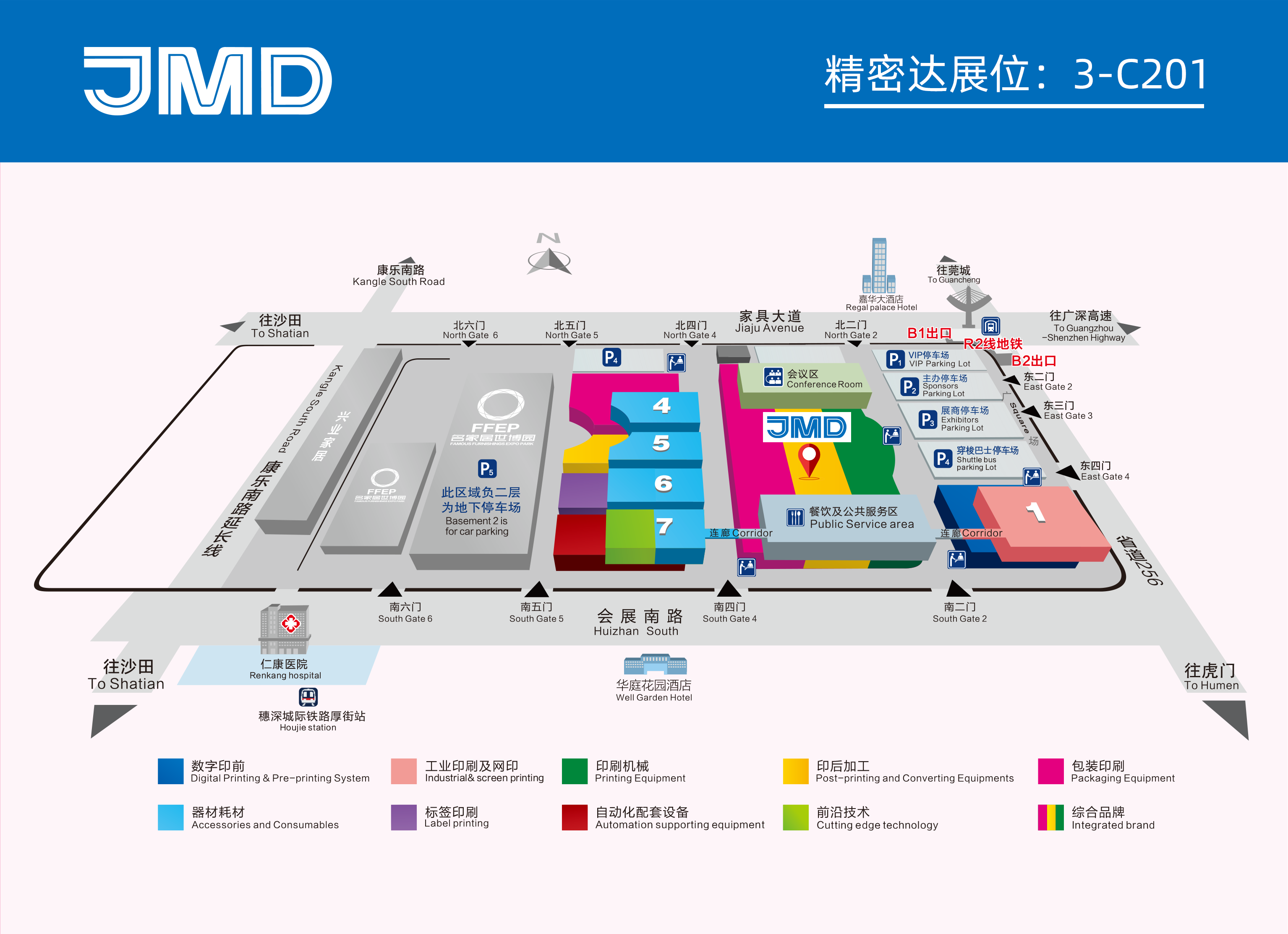 The pandemic has been a huge test and challenge for the printing industry for three years. Adhering to the corporate culture of "striving for excellence and perseverance," JMD has been facing the ever-changing demands of the post-press market, continuously improving its skills, surpassing user needs, and helping customers solve problems with continuous innovative technology products.
At this exhibition, JMD's booth covers more than 1,000 square meters. Not only will the latest upgraded intelligent post-press production lines be on display, but also several new products will be launched for the first time, dedicated to providing customers with more comprehensive and higher-quality post-press binding solutions.
At the exhibition site, we will conduct demonstrations of the entire post-press binding process at different times each day, allowing you to intuitively experience faster, more stable, and more efficient production at each stage. "No spring breeze can compare to you," we look forward to meeting you at Booth C201, Hall 3, Guangzhou Print China Exhibition in the ever-changing April. For more information about the exhibition, please feel free to contact us.
undefined